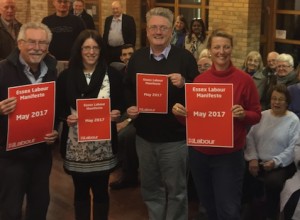 THE HARLOW Labour group has reacted to the news that Harlow Council leader, Jon Clempner has quit as leader of the council.
A spokesperson said: "Harlow Council Labour Group deeply regrets the announcement today that Jon has chosen to resign as our leader and from the council.
Jon has been a hardworking and passionate member of the Labour Party, and has shown the utmost dedication to the community in Harlow. Firstly, in his role representing his constituents, and of course, in his role steering the council as Leader through the last few years of Conservative austerity.
During this time, Jon oversaw some fantastic achievements for the council. It was under his leadership that Labour-run Harlow council has managed to build the first council homes in Harlow in a generation, developed and delivered the Enterprise Zone, secured the relocation of Public Health England's National Science Hub to England next year, and protected highly valued services such as Pets Corner and Harlow Playhouse.
These achievements took place whilst we have been hamstrung with a shrinking budget, and next to no support from the Government. This makes Jon's successes all the more brilliant and vital for the people of Harlow.
Moving forward, the Harlow Council Labour Group will seek to build on the record of Jon's years of leadership. We will take forward the Local Plan which will deliver exciting and wide ranging benefits to Harlow and campaign hard for the local elections in May in which we expect a strong showing.
We will continue to deliver the best local services we can provide and look to further develop Harlow into the successful modern town we all want it to be.