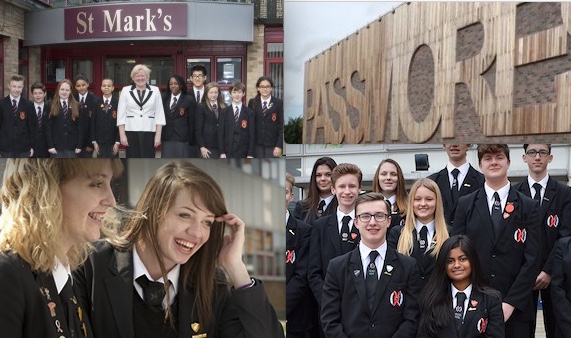 UP to 22 new schools to be built in Essex over the next decade with 22,000 new school places likely to be needed by 2027
More than 22,000 new school places will be needed across Essex over the next decade, according to a new strategy published by Essex County Council.
The council's ten year plan, Meeting the demand for school places in Essex 2018 – 2027, provides the background to school place planning in Essex and outlines the anticipated demand for places in each district, as well as listing likely solutions.
Projections currently show an extra 12,201 new primary school places and 9,915 new secondary school places (22,116 in total) will be needed across the county between now and 2027.
They include:
• 1,235 new places in Basildon (1,085 primary and 150 secondary)
• 1,608 places in Braintree (1,008 primary and 600 secondary)
• 1,264 places in Brentwood (679 primary and 585 secondary)
• 257 places in Castle Point (217 primary and 40 secondary)
• 2,814 places in Chelmsford (1,589 primary and 1,225 secondary)
• 4,942 places in Colchester (2,457 primary and 2,485 secondary)
• 872 places in Epping Forest (217 primary and 655 secondary)
• 1,843 places in Harlow (693 primary and 1,150 secondary)
• 779 places in Maldon (504 primary and 275 secondary)
• 1,020 places in Rochford (595 primary and 425 secondary)
• 2,921 places in Tendring (1,526 primary and 1,395 secondary)
• 2,561 places in Uttlesford (1,631 primary and 930secondary)
Essex County Council works closely with partners, including schools, district/borough councils and housing providers, to assess demand for school places and the ten year plan is updated regularly as projections change.
The plan also outlines the projects Essex County Council already has planned to meet the growing needs of the county, along with other potential future options.
The council spent about £74million creating 2,535 new permanent mainstream places across the county for the 2017/18 academic year and plans to create thousands more in the years to come.
In addition to its own projects, the council also continues to support the submission of free school applications to help meet demand.
It is currently estimated that up to 22 new mainstream schools will be needed over the next ten years in Essex, while a number of existing schools will also need to be expanded.
Among the new schools in the pipeline over the next decade are primary schools in Basildon, Braintree, Brentwood, Chelmsford, Colchester, Harlow, Maldon, Rochford, Tendring and Uttlesford.
There are also secondary schools set to be built in Colchester and Harlow, and all-through schools in Chelmsford and Colchester.
Cllr Ray Gooding, Essex County Council's Cabinet Member for Education, said: "We have an excellent track record of investing in new school places and spent about £74million creating more than 2,500 places ahead of September 2017.
"As a result, we were able to offer a record percentage of primary and secondary school pupils their parents' preferred places for the latest academic year, which is an outstanding achievement in the current climate.
"Despite our successes, we recognise that the county is continuing to grow and a further 22,000 new school places will be needed over the next decade.
"We remain committed to ensuring Essex has the infrastructure it needs to grow and have outlined plans to spend a further £87million on mainstream school projects as part of our ambitious £300million budget proposals."
To find out more about the school places likely to be needed in your area and some of the potential solutions, please visit https://www.essex.gov.uk/Education-Schools/Schools/Delivering-Education-Essex/School-Organisation-Planning/Documents/Meeting_demand_for_school_places.pdf