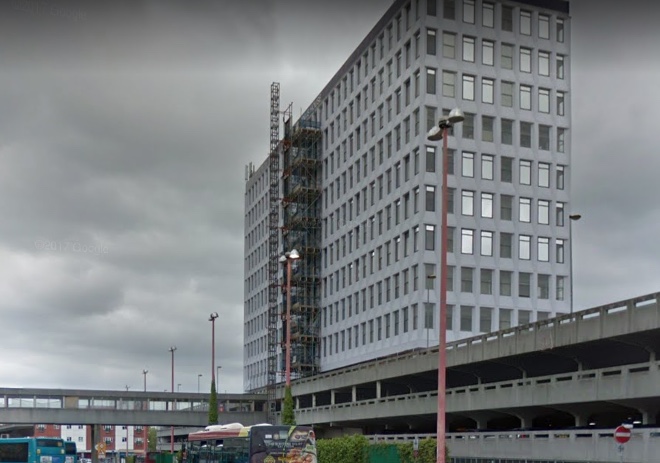 THE COMPANY in charge of two office blocks in Harlow that have been converted into flats have issued a lengthy statement in response to an article in The Guardian.
The article focuses upon Templefields House and Terminus House in Harlow and asks the question: "Is Harlow being used to socially cleanse London".
YH has been looking at the issue over the last eighteen months. Due to a change in the law, property owners no longer need planning permission to convert offices into flats.
Harlow Council are hoping to put a town-wide block but for many the "damage" has already been done. On Monday, we will be running an interview with a Harlow headteacher who is bearing the brunt of a large number of vulnerable children with a whole host of complex needs coming to their school from Templefields House.
https://www.theguardian.com/society/2019/mar/16/is-harlow-being-used-to-socially-cleanse-london
In response to the article, a spokesperson for Caridon Property said: "Unlike many other property developers who have used permitted development rights to turn offices into homes for private rent or sale, all housing that has been delivered by Caridon Property is purely affordable or for social rent.
"Working in partnership with charities and local authorities such as Harlow council, we provide affordable and social rent accommodation to individuals and families on low incomes and in difficult circumstances. Successive changes by Labour and Conservative governments mean the private sector is increasingly responsible for providing such accommodation.
"The homes are not intended as a permanent living solution, with tenants typically staying 12 months, and by making them compact we can help house more people. The majority of our residents in Harlow are originally from the area.
"While we are a profit-making business, we invest significantly in our residents' wellbeing by hosting regular community events and creating new facilities such as a playground at Templefield House. We collaborate extensively with organisations such as the Citizens Advice Bureau, Harlow Save and Rainbow Services to ensure our residents get the support and advice they need.
"Caridon Group also has a charitable foundation whose sole aim is to help our residents better their situation and we have even hired ex-tenants to work for us as full-time employees.
"We have offered the Guardian both guided tours and interviews with tenants in both buildings.
"The council committee report referenced in the article is six months old and includes claims the report admits are not "wholly substantiated". Our building managers have never had any dealings with the police concerning some of the serious crimes listed, including the grooming of children. We feel reporting such unsubstantiated claims is incredibly reckless and may encourage the wrong type of attention to our buildings and residents. We will be reviewing our legal position in that regard.
"The financial information listed also refers to the wider Caridon Group and not Caridon Property, the company that operates both buildings in question.
"The building in Balham previously named by the Guardian in an earlier article we are no longer looking at to purchase or redevelop.
"While we recognise a number of office-to-residential conversions have been criticised for their poor quality, Caridon as a business holds itself to the highest design standards. We continue to believe permitted development rights are a necessary and sustainable solution to the housing crisis by turning unused buildings into much needed new homes."