THE newest group of young sport leaders have been called upon for their first important job.
Burnt Mill Academy appoints students as sports leaders to help run specialist PE sessions for children with special educational needs and disabilities (SEND) at the school.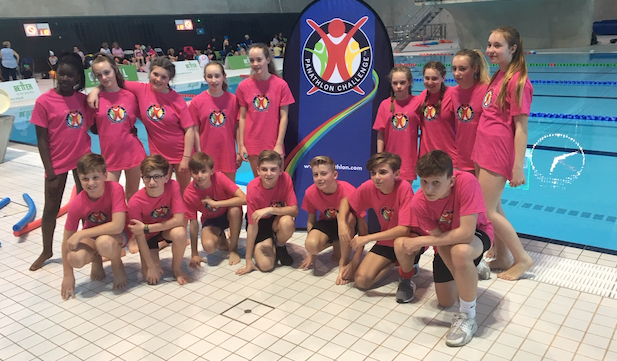 As a result of their work, they are often called upon to assist at national sporting events hosted by Panathlon, a charity providing sporting opportunities for young disabled competitors.
A new team of 30 sport leaders have just been appointed in Year 8 to assist with their peers in Year 9.
They were asked to work at a Panathlon swimming event at the London Aquatics Centre at the Olympic Park as their first role.
Phil Dawes, director of sport at the BMAT school, said: "We picked students who are good role models to other children.
"Our students did not know the pupils they would be working with and so did not know what to expect. They had some training with Panathlon and performed brilliantly at the event. Staff from other schools stopped us on our way out to comment on how great they were.
"We have now got a large group of Year 8 and 9 sports leaders who are inspiring pupils in our primary schools. More pupils have signed up to be sports leaders as pupils see the work they are doing and want to achieve the same. Previous sports leaders have gone on to work at BMAT as members of PE staff. It shows students there is a pathway in sport if they want it."
Burnt Mill was named Newcomer of the Year in the Jack Petchey Panathlon Achievement Awards for the sports leaders' work in leadership.
It is hoped the work will lead to leadership qualifications for the students.

Popularity: 1% [?]