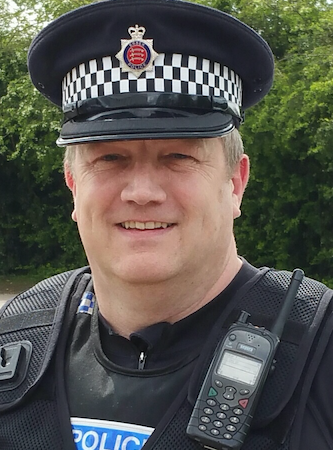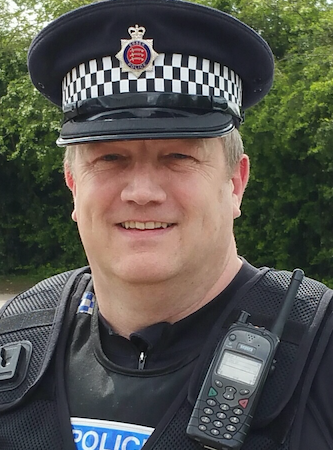 Monthly Police Report by Inspector Tony Walker
WE have welcomed two new officers to the Community Policing Team, Pc's Allen Kittles and Craig Upton. The additional officers have allowed us to revert back officers having specific beat areas to patrol and take ownership of. Each beat will consist of either two or three council wards and will have a minimum of two Police Officers and one Community Support Officer assigned to it. It is hoped that this will increase police visibility and help to address long term problems around crime and anti-social behaviour. Further funding will also see the reintroduction of a Town Policing Team in the summer which is welcomed news.
Last month saw two Community Support Officers giving a presentation to all year 6 students from Harlow's junior schools at the Crucial Crew event organised by Harlow Council. Children were spoken to by a number of agencies and given information on safety, health & wellbeing, a police scenario highlighted the dangers of drugs and gangs and was well received and gave the children plenty to think about before they make their transition to secondary school.
As the weather improves we receive an increase in calls regarding nuisance motorbikes being ridden inconsiderately on parkland and footpaths. With the support of Harlow Council we have been placing signs around the town highlighting the offences committed when bikes are used off road and last month two quad bikes were seized near to Commonside Road after they were being used in an anti-social manner. We will continue to take action against those who use bikes inappropriately, if you have any information regarding the anti-social use of bikes please let us know.
A recent court case saw a knife crime offender sentenced to three years imprisonment, Thokazani Shiri, aged 21 was convicted of grievous bodily harm and possession of a bladed article in School Lane on 8th October last year. Good work by the Community Policing Team and CID assisted in securing this conviction and taking a dangerous offender off the streets of Harlow.
Recently, there have been a number of burglaries whereby entry has been gained by forcing either front or rear doors to properties. Please remember to always double lock doors when leaving your property and do not leave car keys near to the door. There is a great deal of information and crime prevention advice on the Essex Police Website www.essex.police.uk please take a few minutes to have a look it may stop you from being a victim of crime.
Up & coming Street meets
April
27th 10am – 11am The Stow Shopping Centre
29th 10am – 11am Great Parndon Community Centre
May
2nd 12pm – 1pm Coffee with Cops at MacDonald's Staple Tye
4th 3pm – 4pm Sainsburys, Town Centre
8th 10am-11am Great Parndon Community Centre
14th 11am – 12pm Bush Fair Shopping Centre
18th 10am-11am Old Harlow Shopping Centre
24th 11am -12pm Staple Tye Shopping Centre
28th 11am – 12pm The Stow Shopping Centre
 
As always the Police Station at Harlow is open daily between 9am & 5pm. Contact can be made with the Community Policing Team by calling 101 or emailing [email protected] . Follow our Facebook & Twitter pages for regular updates. Information can be passed anonymously to Crime Stoppers on 0800 555 111 or at crimestoppers-uk.org