ON Monday 13th – Sunday 19th May 2019, nationally celebrated 'Dying Matters Week' will once again take place across the country – with local charity St Clare Hospice leading the celebrations throughout West Essex and the borders of East Hertfordshire.
Dying Matters' awareness week gives hospices, and other palliative care providers, an opportunity to place the importance of talking about death firmly on the national agenda. Celebrating its' 10th anniversary this year, the theme for Dying Matters Week 2019 is 'Are we ready?', encouraging people to start thinking about what they would like to happen at the end of their lives.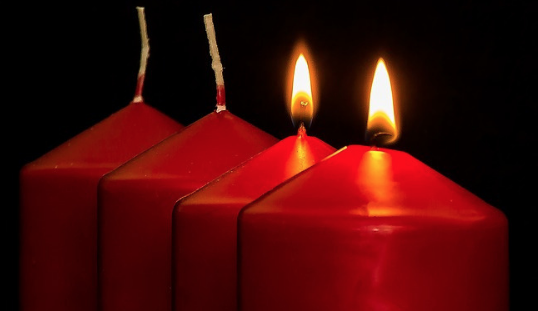 "So often do we avoid the topic of death and dying, that, sadly, many of us do not get to see our wishes for how we want to die come to fruition," reflects Community Engagement Manager at St Clare Hospice, Sally Muylders. "Despite the fact that, generally, nobody wants to think or talk about death, we each have a quiet wish that we will die peacefully, and with dignity. But that can only be possible if we ensure that we set in place plans for when that time comes; it's something we all have to face, one day.
"There are so many things that we can do to prepare for our final days – things like making a Will; discussing our care plans and where we'd like to die; deciding who we'd like to make decisions for us. Even things like letting others know what kind of funeral we'd like, or deciding who will take care of our pets. Yet, discussing all of these things requires that we break down the 'taboo' of talking about death, so that we can let our families know what we want."
The Hastingwood-based Hospice is planning a week of campaigning during 13th – 19th May, across all its social media channels and within the community. In addition, local hospice supporters and Dying Matters advocates, partners Tim Landsman and Rose John, will also be holding a public 'Death Café'-style event at the Harlow Playhouse on Saturday 18th May 2019. The event is called 'Life and Death Matters'.
The couple, who are the founders of a local organisation Death Café Harlow, jointly commented: "We first heard about Death Cafe's at a Quaker Conference a number of years ago, where they were described as a way in which the Dutch people were rediscovering life by discussing death. With a little research, we realised just how taboo the word 'death' could be over here in the UK.
"We think Death Cafés are important because they are a safe space to think about your life whilst realising that you, along with everyone else, will die at some point in the future. Our Death Café events provide local people, of any age or background, the space to do this. The Café is very informal – just people chatting in small groups with tea, coffee and cake. There is no agenda – just people talking about their thoughts and ideas around death."
Death Café events are on the rise within the UK and internationally. However, spaces at this event are limited to 40 places, so tickets must be booked in advance. Find out more about St Clare's Death Café at: stclarehospice.org.uk/event/death-cafe-life-and-death-matters
Sally adds "Dying Matters Week also extends further than thinking about making our own wishes known to family. It's also about considering what might happen after we or a loved one dies, and anything we might consider to help things be as least stressful as possible.
"Fortunately, there is support out there for people in the UK who are experiencing bereavement. But here at St Clare, we know that there is more to be done. You may have heard about the launch of our Bereavement Café's throughout the area in recent months, and we have four
more set to launch in the coming weeks. We're looking at extending our bereavement support offer to local people – offering both more involved assistance and lighter-touch support, such as social meet-ups and therapy groups. Dying Matters Week is giving us a space where we can raise awareness of the support we can offer people.
"Here at St Clare, we are looking forward to celebrating Dying Matters week, once again this year. Please stay tuned throughout the week to support us in helping more local people than ever to live, and die, the way they want to," Sally adds.
Dying Matters Week also falls just ahead of St Clare Hospice's annual Wills Month in June, giving local people and families the opportunity to make or amend their Will with a local solicitor for a donation to the Hospice. Find your local participating solicitor at: stclarehospice.org.uk/event/wills-month