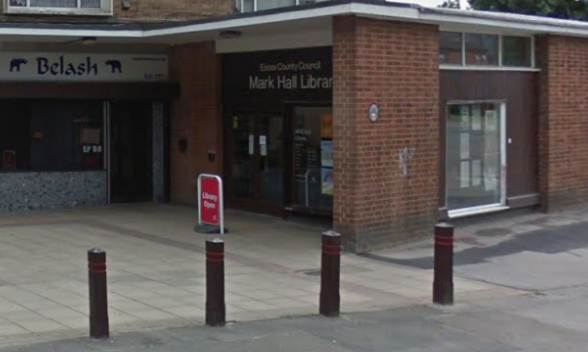 AN improved Library Service for the people in Essex as Essex County Council publishes its Future Libraries Strategy
Today Essex County Council (ECC) launches its Essex Future Libraries Strategy, following the announcement at last week's full council that no libraries will close.
The strategy, which will be available via https://libraries.essex.gov.uk/libraries-consultation later today, proposes a future for every single library in Essex, as well as giving the service the opportunity to expand.
The strategy comes following a public consultation which revealed the strength of feeling towards library services. Respondents were clear that library services are more than just books and computers and are an important community asset. The new strategy enables the library service, and each individual library to respond to the needs of the community it serves.
To allow this we will be offering a significant support package to organisations wishing to take over delivery of library services.
This includes grant funding of £18k over three years, an initial donation of books, refresh of reading materials and support to community-run library groups to train volunteers.
We have received 80 expressions of interest already from communities to manage community-run libraries. These community groups and organisations include parish councils, residents' associations, pre-schools and village hall trusts.
Alongside investment in community libraries, we will also be investing in council run library services. During the strategy period we will invest in new technology and deliver a programme of refurbishment to library spaces by:
Refurbishing Council-run libraries to deliver a consistent high-quality look and feel across the Council-run network.
Up to date and flexible library management computer systems
Upskilling staff to improve the service to users
Embracing new technology and 'smart libraries' functionality that enables users to choose when and how they access books and learning materials.
Engagement with communities highlighted the importance of library opening hours. 62% of respondents to our 2018 engagement said convenient opening hours were important to them. Alternative opening hours, for example, evening or weekend opening, would encourage 39% of respondents to use libraries more.
The strategy confirms a plan to create an overall pattern of library opening in council run libraries that will maximise access to libraries through a combination of staffed opening hours, volunteer supported opening hours, smart library technology and an improved eLibrary offer. We will begin work to develop an approach to opening hours and respond to changes in demand over time, but we will not make any changes to opening hours in Council-run libraries for the first year of this strategy.
Cabinet Member for Customer, Corporate, Culture and Communities Cllr Susan Barker said: "I am pleased to share with everyone our plans for future of the library service in more detail.
What is clear since we launched the public consultation is local libraries are important to residents, not just as places to get books or use a computer, but as spaces for people to meet, learn and exchange ideas."
Following the consultation, which showed the sheer passion of communities to keep their local library, we have changed the strategy accordingly."
The strategy now commits to no libraries closing within 5 years. By working with communities we can now keep a library service in every current location. The strategy also aims to revitalise the service through investment.
The service in its current form isn't working and we know that there are better ways to run it. We are still concerned about the declining use but believe a combination of Council-run and community-run libraries offer the best hope to reverse the trend
The future of Essex Libraries is bright. This is a new, exciting chapter for the service that will be a service fit for the 21st century and that is genuinely in the hands of communities and local users, who can help mould it to what they want and need."
The strategy will be discussed by Place Services and Economic Growth Policy Scrutiny Committee on Thursday and decided on by Cabinet on 23 July.

Popularity: 1% [?]