A HARLOW man and his friends are set to host a charity football match in order to raise awareness of mental health.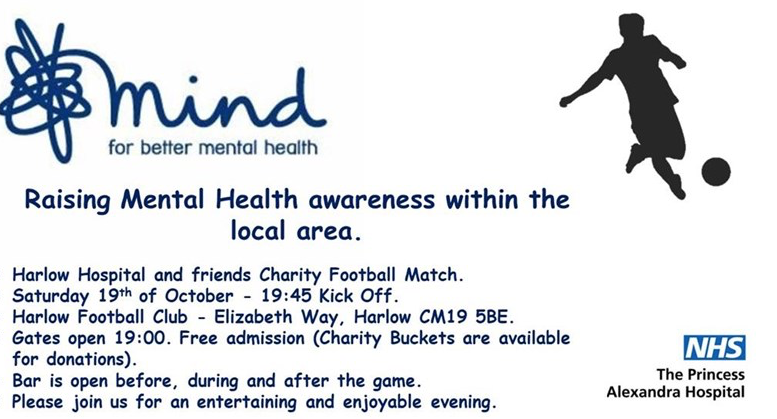 Joe Beckwith has explained why he is organising the football match.
Joe said: "One in six of us will be affected by mental illness at some point in our lives. In the UK, there are up to 10 million people suffering from mental health problems at any one time. However, the impact of mental illness extends far further than the person who experiences it; experts estimate six to 10 more people are affected.
To try and help make a small difference (and contribution) within the local area, we have set up a charity match on the 19th of October at Harlow Football Club, which we hope will raise a target of £500. Gates open at 19:00.
The match is already paid for, so all contributions will go directly to charity – Mind (South East).
The admission is free and the bar is open prior, during and after the match.
Please give generously to either our just giving page, or alternatively contribute to the buckets on the evening.
"Thanks for reading, lets try and make a small difference to something which we all (from time to time), take for granted".
To help contribute go to:
https://www.justgiving.com/fundraising/charity-football-match-harlow