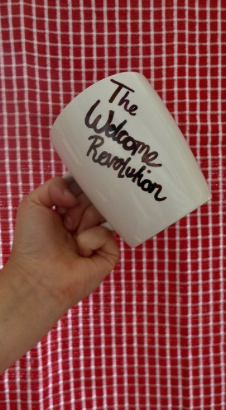 "There's something about the UK, you don't welcome people."
ONE woman goes on a mission to make a change, one radical cup of tea at a time. She hosts tea parties around the country, spreading positivity and bringing people together. This time she's in Harlow.
Following their award-winning debut show, Feat.Theatre return with The Welcome Revolution. This show has been made with and for local communities in response to the divides in our society today. We hope to ask urgent questions, empower audiences and inspire change.
Loaded with optimism and chocolate digestives, this show celebrates community and offers us ways to build connections. Join us for a cuppa and be part of our story, inspired by the people of this town. This is a call to arms with mugs in hand. This is The Welcome Revolution.
"A celebration of common humanity and the power of kindness." Fringe Review
https://playhouseharlow.ticketsolve.com/shows/873605719?utm_source=Facebook&utm_medium=Social&utm_campaign=The+Welcome+Revolution

Popularity: 1% [?]