HARLOW BALLET BOYS ARE A NATIONAL SUCCESS
IT'S been an exciting start to the school year for one young student from Harlow Playhouse resident Company Harlow Ballet School.
Not only has 11 year old Damien Fry started classes as a Junior Associate at the Royal Ballet School in Covent Garden he has also been selected to perform with the Royal Ballet Company at the Royal Opera House in their forthcoming production of Sleeping Beauty.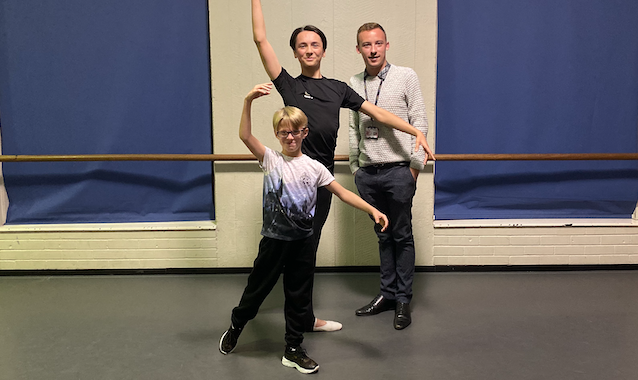 Principals of Harlow Ballet say "This is a wonderful opportunity for Damien whom we are sure will use all his experience from performing with Harlow Ballet on the Harlow Playhouse stage to rise to the occasion".
Artistic Director of Harlow Playhouse Rory Davies has said "Myself and the Team here at Harlow Playhouse are delighted to hear of Damien's recent successes and proud of the achievements of Resident Company Harlow Ballet in promoting boys in Ballet. Young Male Dancers are often mocked or bullied for taking Ballet classes as some would say that ballet is gender exclusive this is simply not the case and will never be the case for Harlow Ballet School or Harlow Playhouse. Michael, Henrietta and Claire have worked really hard to build a successful boys class at Harlow Ballet and this is something that I am immensely proud of. A huge well done and congratulations to Will and Damien for showing what Harlow Ballet Boys can Achieve! "
Rory continued to say "Michael Casey of Your Harlow recently posted a story of the talent that we have in Harlow showcasing their skills at the Edinburgh Fringe Festival and this good news story sits hand in hand with Harlow Artists from many of the performing arts companies in this town placing their mark at prestigious venues and festivals across the country"
Harlow Ballet are very proud of the successes of their male students Damien follows in the footsteps of current student William Ashdown a Senior Associate at the Royal Ballet school who has also performed at the Royal Opera House and also in recent years Hamish Scott – member of the Birmingham Royal Ballet, Rory Davies – Artistic Director of Harlow Playhouse and Richard Bermange – Creative Director ENB Youth Company.
Boys Class takes place in Studio 1 at the Harlow Playhouse every Saturday 9.15am to 10.30am visit www.harlowballet.co.uk for further information.

Popularity: 1% [?]