HARLOW streets lights are to remain on after midnight ever night following Harlow Council and Essex County Council renewing the 2015 all-night light deal until 2023.
The renewed deal means the street lights in Harlow will stay on all night until 5am, seven days a week.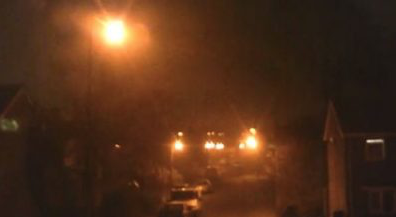 In 2015 Harlow was the first council in Essex to negotiate a deal with Essex County Council to keep street lights all night in its town. This week Basildon Council agreed to enter into a similar agreement with the County Council.
In Harlow, Essex County Council is responsible for around 9,000 street lights. As part of the County Council part-night street light policy around 85 per cent of street lights in Harlow were switched off overnight seven days a week between March 2014 and October 2015.
Councillor Mark Ingall, Leader of Harlow Council, said: "I am pleased that the deal with Essex County Council to keep the street lights has been renewed. Residents can be reassured that the lights in Harlow will continue to be left on. Keeping street lights on overnight is something Harlow has been used to since October 2015 and it has been a priority for us that this deal continues. This agreement puts our community first and makes residents feel safer at home, at work and on the roads, pavements and cycle tracks around Harlow. It also supports those who work while we sleep including local residents working shifts like our nurses, doctors, factory and warehouse workers and those employed in the distribution industries."
Councillor David Finch, Leader of Essex County Council, said: "We are happy Harlow Council will continue funding all-night lighting, and we're pleased to work in partnership with Harlow to continue our agreement.
"Our approach is characterised by a willingness to work with districts, boroughs and city councils on local issues and priorities."
Ends

Popularity: 1% [?]