PLANS for over a hundred and twenty dwellings on the site of Wych Elm House are set to be discussed at Harlow Council's Planning Committee.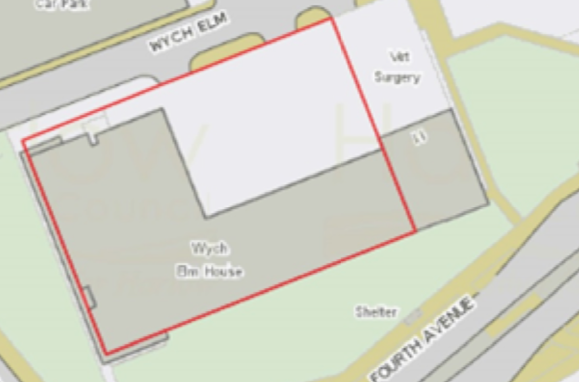 The plans were rejected at a meeting in May but have come back for a second attempt.
The plans propose:
Demolition of existing buildings and the erection of a 2-11 storey building comprising 122 no. residential units (Class C3), and 763 sq. m of ground floor commercial floorspace (Classes A1, A2, A3, D1), together with associated works and public realm improvements.
The last time, the application was for:
Demolition of Existing Buildings and the Erection of a 2-10 Storey Building Comprising 102 No. Residential Units (Class C3), and 780 sq. m of Ground Floor Commercial Floorspace (Classes A1, A2, A3), Together with Associated Works and Public Realm Improvements.
The proposed application has made the following changes:
 The proposal includes 15 affordable units and contributions towards local primary school provision and libraries.
 The number of dwellings has increased from 102 to 122.
 The application proposes a mix of 42 1 bed flats (34%) and 80 2 bed flats (66%)
compared to 42 1 bed flats (41%) and 60 2 bed flats (59%).
 The commercial floorspace has reduced from 780sqm to 763sqm.
 A D1 use has been proposed for potential use as a doctors surgery.
 The maximum height of the building has been increased from 10 storeys to 11
storeys. The majority of the site's frontage to Fourth Avenue would be 8 storeys with
10 storeys fronting Hamstel Road.
 The proposal includes 72 car parking spaces and 16 disabled car parking spaces.
The previous proposal included 80 car parking spaces and 12 disabled car parking spaces.
Full details can be found on the link below.
https://moderngov.harlow.gov.uk/documents/s14638/Wych%20Elm%20House%20Report.pdf
The next meeting of the Harlow Council Planning Committee is on Wednesday October 16th at 7.30pm.

Popularity: 2% [?]