Council matters blog – the month of September by Councillor Mark Ingall, Leader of Harlow Council – Part Two
WELCOME to my new monthly blog written exclusively for the readers of Your Harlow. I hope it gives you some insight into my role as Leader of Harlow Council and what has been happening within the council. I can be contacted about any of the issues below by email at [email protected]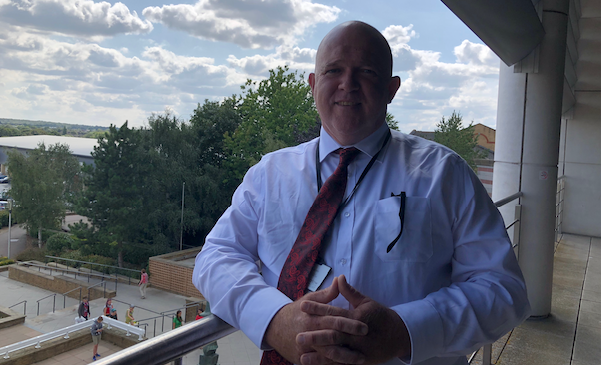 This is part two of my blog about the month of September.
Paddling Pools – listening to the local community
Over the summer readers will be aware that independent consultation on Harlow's paddling pools and splash park took place. This consultation ran into September to also give schools the opportunity to share information on the survey. Discussions have taken place with various community groups. Hundreds of responses have been collected from the consultation and work is now taking place to go through all the information gathered. The findings are due to be reported back to us later this year. We will listen to what residents and local families have told us in this consultation. We will ensure that the future of these much-loved facilities are shaped around what people want.
Residential Parking – listening and responding
Finally, there was some good news to ease some of the residential parking woes in the town. Seven schemes were announced at the end of September, which aim to create a total of 74 new unallocated parking spaces in some of the worst estates for parking. Work on the first of those schemes is due to start this autumn. There will be another phase to the programme and residents are encouraged to put forward estates for consideration. Unfortunately the lack of residential parking is a town-wide issue; there is only so much we can do but, where we can, we will look to work with residents on local solutions.
New Temporary Accommodation
I'm pleased to tell you that another council-owned property has recently been refurbished and is now ready to receive its first families. The temporary accommodation unit in Collins Meadow, which previously had six bedrooms, has been renovated and converted into a seven-bedroom building with shared facilities. The building has also been extended to include a self-contained, two-bedroom unit, again to be used for temporary accommodation. Refurbishing and improving buildings like this will help us meet the growing temporary accommodation need.
I recently visited the building and I can tell you that the refurbishment has been completed to a high standard and will provide high-quality temporary accommodation to those who need it. This refurbishment is part of the work taking place under our housebuilding programme and helps us to achieve our priority of more and better housing for Harlow.
New Hospital – some hope for the future
Everyone will agree that money for a new hospital is fantastic news. We have worked closely with the Princess Alexandra Hospital Trust on a cross-party basis and with other organisations to campaign for much-needed investment from the Government. The existing hospital is not fit for purpose and there is now hope for the future. There is some way to go and planning for a new hospital will now step up. The trust will be speaking to local people to make sure the new hospital meets their needs into the future. We will continue to work together with the trust, the Government, the NHS and Harlow's MP to see this through and make a new hospital a reality. I am very proud of the work that all hospital staff do, from the nurses and doctors to the support and administrative staff. They deserve to work and serve in a modern hospital of which we can all be proud.

Popularity: 1% [?]