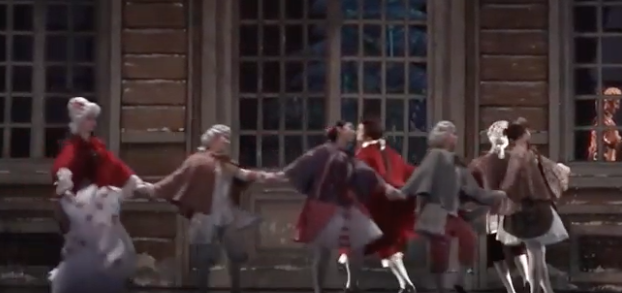 The Nutcracker
Christmas came early to Harlow Playhouse tonight!
By Anthea Whitworth
WE were treated to an enchanting performance of The Nutcracker by the Russian State Ballet and Opera House. It was a visual delight of stunning scenery and beautiful costumes; sumptuous fabrics and jewels which glittered under the lights. The colours were like a box of Christmas sweet wrappings which were perfect for subject of the story.
The dancers performed seemingly effortlessly and with great skill. There were partygoers, harlequins, mice and dolls who came to life with dances from around the world. There was the sugarplum fairy and the Prince of Pertussis who danced a dazzling duet and at the heart of it all there was love and the magic of Christmas Eve. My favourite scene was the exquisite dance of the snowflakes, amid the falling snow the dancers conveyed the first falling snowflakes to perfection.
It was a treat to listen to the live orchestra perform this Tchaikovsky masterpiece with the familiar music of The Dance of the Sugarplum Fairy and The Waltz of the Flowers.
Altogether it was dazzling performance, one which could easily have been experienced at a major venue. It was a treat to be able to enjoy it at our own local theatre, Harlow Playhouse, with its generous stage and intimate atmosphere. We are very lucky to have it!

Popularity: 1% [?]