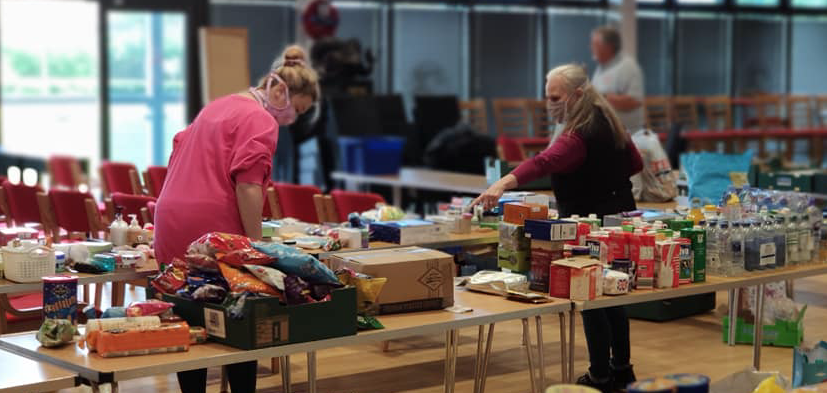 LAST WEEK, Harlow Rugby Club was the hub for the PAH in Harlow Covid Support Group.
The club was transformed into a distribution hub so that thousands of food items could be collected, packaged and then sent out.
Organiser, Hanya Hanna Zon said: "It was a very long day but also extremely successful.
Thank you to all for your support and your beautiful donations. It's incredible how generous the community is.
"We've managed to deliver food, toiletries and much more to our hospital staff, key workers staying in temporary accommodation, St Clare's Hospice, Ashlyn Care Home and Streets 2 Homes.
We had a pleasure to meet our lovely fire brigade and give them also a couple of boxes.
"I want to say a huge thank you to Chris for letting us use the Harlow Rugby Club to organise all the boxes."

Popularity: 1% [?]