THE PEOPLE of Harlow have come together today to celebrate Victory in Europe Day.
We will be adding to this collection of photographs throughout the day.
If you would like to add to collection, please e-mail [email protected] or go to our Facebook page or WhatsApp us on 07757167689
Red Willow
Emily-Mai, who is only aged three, from Red Willow
Long Ley
Well done Archie from Long Ley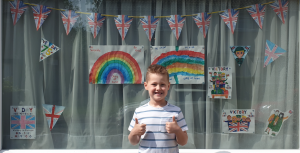 Coalport Close
The residents of Coalport Close came together. Bugler, Ian Beckwith marked the two minutes silence as family groups stood together.
Potter Street
The memorial at the top of Potter Street has been decorated with union flags. The names of Frederick John Farley and Horace John Watson are on the memorial.
Thank you to David and the team at Potter Street photos on FB.
Well done to little Lily-Mae for going up to the
Jocelyns
Daisy from the Jocleyns has been raising the spirts of her neighbours by holding a VE Day stay at home street party.
She's helped make invitations and delivered them to all the neighbours and she's made 40 VE Day cupcakes which she'll be leaving on a table in the middle of the green so we can all keep social distancing.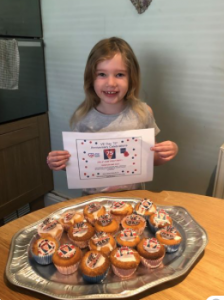 Halling Hill
Lily-Rae, aged 11 and Maci-Mae, aged 8, both pupils of Freshwaters Academy, have worked incredibly hard colouring bunting to display in their living room window, so people can see it as they walk past.
Slight Mead Lane, Newhall
Zara, aged 7, looking fantastic in her special VE Day outfit.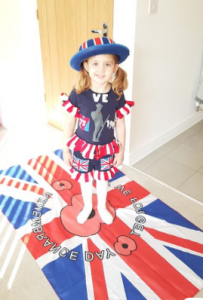 Long Ley
They are very patriotic in Long Ley. Look at the great work of Tommy, who has made bunting and Vera Lynn singing.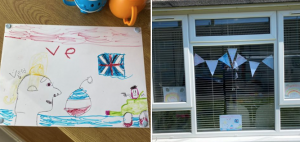 Rushes Mead
It looks like there is going to be a great one house street party in Rushes Mead. Thanks to Joe Wood for the photo.
Orchard Croft
Thank you to Ruth Lewis for her photo of her front window in Orchard Croft.
Jerounds Primary Academy
The hard working pupils at Jerounds Primary Academy have made some very fitting displays for VE Day.
Fir Park
A lovely display by the Taylor family in Fir Park
The Dashes
Thank you to Lesly Cathorne for this display in The Dashes.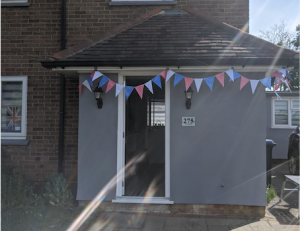 Nicholls Field
The Casey family enjoyed an afternoon tea as the marked VE Day 75
Spring Hills
A lovely collection of pictures from the Beckwiths.
Canons Brook
The Clempners of Ram Gorse have a unique take on social distancing at their VE Day celebrations.
North Grove
As you walk down North Grove, there was a great feeling of community spirit as the neighbours sat out on the front.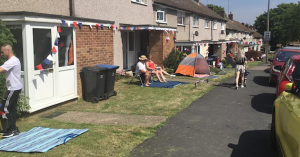 Purford Green
Good to see the Burke family out in Purford Green as well as neighbours, Malcolm and Mary.
Tany's Dell
Brothers, Joshua, George and Charles from Tany's Dell celebrating VE Day
The Readings
Joanne sent us a few pictures of the great work her son Zachary was doing.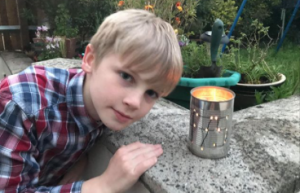 Popularity: 3% [?]