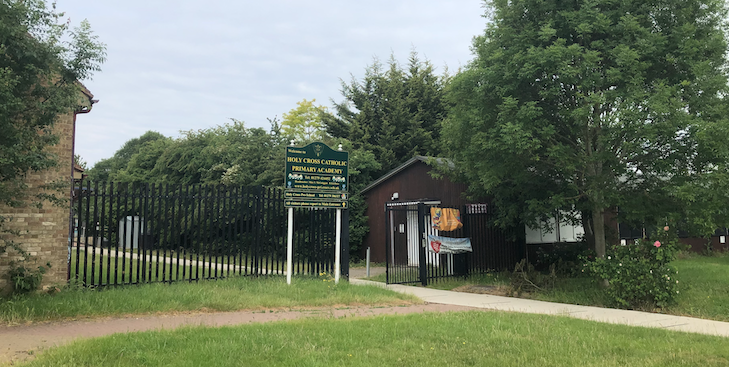 A HARLOW school has taken swift action after a Covid-19 incident within the grounds of the school.
The location was the pre-school part of Holy Cross Primary Academy on Tracyes Road, Harlow.
YH understands it relates to a member of the staff family.
Senior management became aware of the situation on Friday (May 29th).
A spokesperson for the school said: "The moment we were informed, we took appropriate measures immediately.
We informed the local authority, the governors and the diocese.
We have also sent an e-mail out to parents.
We also took advice from Public Health England (PHE)
We have undertaken all the necessary hygiene measures including the deep cleaning the school.
"Our thoughts and prayers are with the member of our school family, who is going through a particularly difficult time".
The school hopes to re-open on Monday (June 8th).