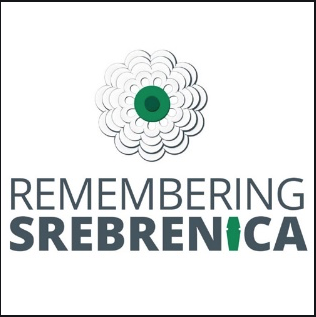 By Cllr Frances Mason
THIS year marks the 25th anniversary of the atrocities that took place at Srebrenica, which have since been ruled and recognised as genocide by the international courts.
8,372 mostly Muslim men and boys were murdered in Srebrenica on 11 July 1995. 11,000 people were killed in the siege of Sarajevo of which 1601 were children. Women and girls were violated during the Bosnian War, many took their own lives and those that live on do so with physical and emotional scars. 2 million Bosnians were forcibly displaced from their homes and communities through ethnic cleansing. Mothers grieve every day for their missing and murdered relatives. Nine recently-identified victims of the massacre at Srebrenica were buried during a ceremony marking 25 years.
Srebrenica was a culmination of a campaign of 'ethnic cleansing' used by Bosnian Serb forces during the conflict. This was implemented to achieve the aim of 'Greater Serbia', free from non-Serbs.
Concentration camps were established in the Prijedor area and many Bosnian Muslims were forced from their homes to be internally displaced or become refugees.
The United Nations described this as 'the worst crime on European soil since the Second World War'.
Lessons learnt from Srebrenica are that hatred and intolerance can flourish if left unchallenged.
Harlow Council will remember Srebrenica to pay tribute to survivors and remember all those who lost their lives by have one minute's silence at the start of the Council Meeting this week.
Further information can be viewed on www.srebrenica.org.uk'

Popularity: 1% [?]