HARLOW'S police cadets attended a Sunday service at St Stephen's church in Bush Fair.
The cadets not only made contributions to the Harvest Festival but were also able to tell the congregation about the work they are undertaking to reduce anti-social behaviour in Bush Fair.
The service led by Ian Beckett offered up a prayer to the Harlow Cadets.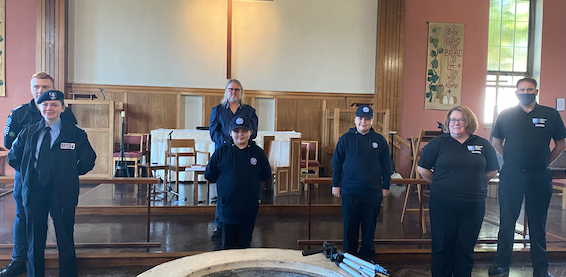 Father God,
Thank you for the work of Harlow Police Cadets.
Thank you for the dedication of their leaders.
Through their work prepare the Cadets for their future,
Provide them with activities and opportunities
to develop qualifications, enhance their skills and confidence,
and to shine a light on the example that they are
to other young people and through their work
let them be a transforming presence for our community.
In Jesus' Name
Amen