HARLOW Council has served a prohibition notice on the Tip Top Car Wash in Elizabeth Way.
The car wash was operating during the current coronavirus national restrictions. Council officers, supported by Essex Police, issued the notice on Saturday (14 November). .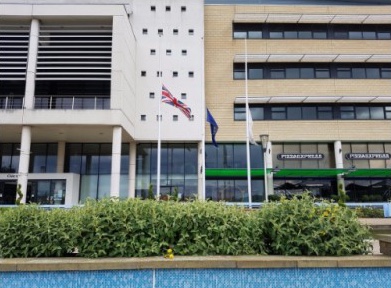 Car washes must stay closed under the current national restrictions. The notice means the business faces fines if it reopens while the restrictions remain in force.
The council continues to work with businesses in the town to advise and guide them on the restrictions in place during lockdown. The majority of businesses in the town continue to comply the rules.
Serving a prohibition notice is a necessary step in enforcing a breach of the health protection (coronavirus restrictions) regulations if a business does not follow the council's advice.
A list of businesses which can and cannot operate at this time can be read at https://www.gov.uk/government/publications/further-businesses-and-premises-to-close/closing-certain-businesses-and-venues-in-england
If residents are concerned that a business in Harlow is not following government guidelines and restrictions these can be report by email to [email protected]