SECONDARY schools will be shut for at least the first week of term apart from for children in years 11 and 13 – but primary schools will be open as usual from Monday, Michael Gove said today.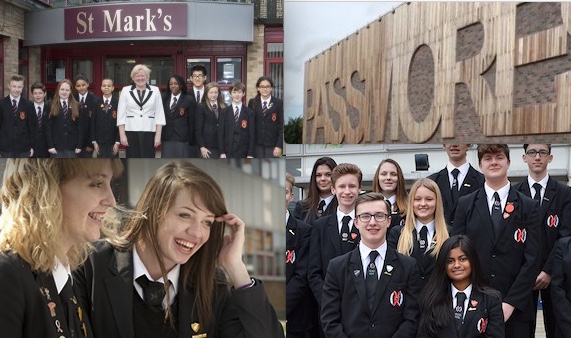 Cabinet Office minister Mr Gove has said the Government wants the staggered reopening of schools in England from January 4, meaning most children over the age of 11 will be taught remotely for at least the first week.
It means the Government has given in to pressure from teachers and unions who demanded that millions of children will be taught online after the Christmas holidays to allow coronavirus testing to take place and for teachers to be vaccinated. 
All primary schools will be open, while only years 11 and 13 and key workers' children will attend secondary schools from Monday.
'We always keep things under review but teachers and head teachers have been working incredibly hard over the Christmas period since schools broke up in order to prepare for a new testing regime – community testing – in order to make sure that children and all of us are safer,' Mr Gove told Sky News. 'We do keep things under review but that is the plan', he added.
Pressure has been growing on Boris Johnson from within his own party to keep pupils in school at the start of the new term.
One Tory backbencher told the Telegraph: 'The view of most Tory MPs is that schools do need to stay open. It is the health people who are saying, 'Oh gosh, the hospitals will be full'.
'We know that schools being open does increase the R rate. The question is, is that a price we are willing to pay and in my view it should be. Frankly, children don't get harmed so why on earth should we punish them?'
Tory MP Robert Halfon, education select committee chairman, said: 'The Government's got to do everything possible not to close schools.' He said school closures risked 'damaging the life chances of our next generation'.
Scientists have warned that the new coronavirus mutation appears to spread quickly among youngsters, and schools had high rates of infection before the Christmas holidays.
But several senior Tories have told the PM that it should be his priority to keep all schools open even if it drives the 'R' infection rate upwards.
Unions have asked that all schools should be closed for the first two weeks to allow coronavirus testing to take place and for teachers to be vaccinated –
Scientists say that schools being open are likely to keep the 'R' rate at or above 1.
Sir Jeremy Farrar, a member of the Government's Scientific Advisory Group for Emergencies, has said the arguments for reopening schools in January were 'very finely balanced'.
'I think the next few weeks going into January are going to be extremely difficult across the whole country,' Sir Jeremy, director of the Wellcome Trust, told the BBC Radio 4 Today programme.
'Certainly my own view is that schools opening is an absolute priority. But society – and eventually this is a political decision – will have to balance keeping schools open, if that is possible, with therefore closing down other parts of society.
'It is going be a trade-off between one or other. You cannot have everything. You cannot have the whole of society opening, and schools opening and further education and universities, and keep R below 1 with this variant.
'I think there are some very, very tough choices. We are going to see these continued pressures at least over the next two or three months.'