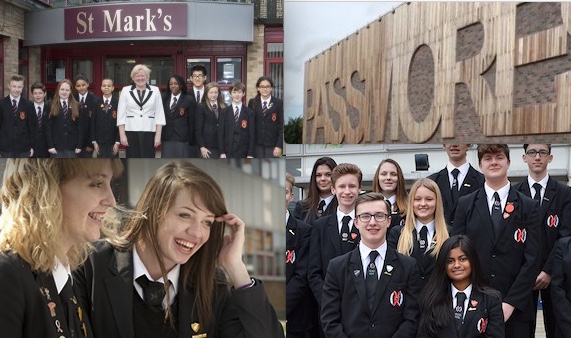 SECONDARY schools in England will be asked to deliver face-to-face summer schools as part of efforts to catch pupils up with lessons lost to Covid reports the BBC.

An extra £420m in funding has been announced, along with £300m announced for catch-up projects in January.

Prime Minister Boris Johnson said the money will help ensure "no child is left behind" due to the pandemic.

Teachers' unions said allocating the money should be up to schools, which reopen to all pupils from 8 March.

The prime minister confirmed all pupils will return to classrooms next month as part of the first step of a roadmap for easing England's lockdown.

National restrictions since last March have led many pupils to lose around half a school year in face-to-face learning, the government said.

Announcing the catch-up plans, Mr Johnson praised teachers and parents for a "heroic job with home schooling" but said the classroom was "the best place for our children to be".

Summer schools will be introduced for pupils who need it most, potentially starting with those who will be moving up to Year 7 at secondary school this year.

But there are concerns about teachers burning out if they have to work through the holiday, and some unions are wary of overwhelming pupils.
The combined £720m package for England includes:
A one-off £302m "recovery premium" for state primary and secondary schools to boost summer schooling, clubs and activities
£200m to fund face-to-face secondary summer schools, with teachers in charge of deciding which pupils benefit
An expanded national tutoring programme for primary and secondary pupils and an extended tuition fund for 16 to 19-year-olds – also worth £200m
£18m funding to support early-years language development
The average primary school will receive around £6,000 extra, with the average secondary school getting around £22,000 extra in recovery premium payments, the Department for Education said.
These premium payments may also be used to support the most disadvantaged pupils to catch-up from the start of the new academic year in September.
The government considered a variety of options for pupils – including extended school days and shorter summer holidays – but neither of these proposals form part of the plan to be set out on Wednesday.
Alongside the newly-announced programme, online resources will continue over the summer through Oak National Academy.
Kate Green, Labour's shadow education secretary, said the funding was "not adequate and will not make up for the learning and time with friends that children have lost".
"There is no specific mention of supporting children's mental health or wellbeing, which is fundamental to enabling their recovery from this pandemic," she said.
Labour also calculated the new package was worth less than the £840m spent on the Eat Out to Help Out scheme last year, and would be worth 43p per pupil per day, if the money was split across a normal school year.
School leaders' unions welcomed the funding but warned of a long road ahead for the children most affected by lockdown.
Paul Whiteman, general secretary of the NAHT – which represents head teachers – said summer schools "will be of value for some pupils but it will be important not to overwhelm students".
Geoff Barton, of the Association of School and College Leaders, said it supported the funding package but called for all of the money to be given to schools, colleges and early-years providers.
"The best way of ensuring that catch-up work is well-resourced is surely to maximise the amount of money available to providers to spend on the approaches that work best for their pupils," he said.