Dear Editor,
MANY people in Harlow will have been deeply moved by Sarah Everard's tragic murder. My heart goes out to her family and friends at this difficult time.
The letter from Cllr Lanie Shears is absolutely right, and I would like to thank her for making some really important points. All too often, women fear for their safety. It is completely unacceptable that many feel as though they cannot walk home alone or go about their daily lives, without fear of harassment.

It is distressing, in this country, that women feel they must take precautions themselves to mitigate the risk of assault or abduction – be that carrying keys outstretched in their hand as they walk home in the evening; taking longer routes to stick to the well-lit, main roads; sharing their location with friends; and wearing flat shoes in case they need to run. A 2019 YouGov Poll found that one in three women regularly take steps to avoid being sexually assaulted.
According to a recent survey of women aged 18 to 24, 97% said that they had been sexually harassed. 80% said that they had experienced sexual harassment in public spaces. These figures are absolutely harrowing.
We must do more to make our streets feel safer and we should work to eliminate these problems that plague our society.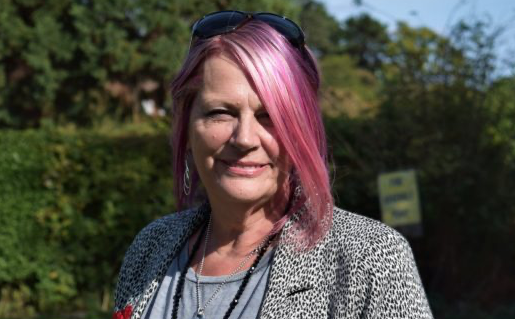 Tackling this problem is not just about the laws that we introduce but also about our attitudes. We must be proactive in providing further protections and greater support to women.
Women are far too often the victims of horrific violence. Domestic abuse and sexual assault are further evils faced by women.
Recently, the Editor of YourHarlow highlighted that Harlow has the highest number of incidents of domestic violence per head in Essex.
In my time as the MP for Harlow, I have worked with a number of constituents who have been victims of the most horrific cases of domestic abuse and sexual assault. I have seen first hand the devastating impacts that these crimes have upon victims and their families. These things should not be happening in a country such as ours.
Since 2010, the Government has introduced measures to strengthen powers relating to the specific offences of stalking, forced marriage, revenge pornography and coercive or controlling behaviour in an intimate relationship.
There is also a new landmark Domestic Abuse Bill currently progressing through Parliament.
This bill will:
Create a statutory definition of domestic abuse, emphasising that domestic abuse is not just physical violence, but can also be emotional, coercive or controlling, and economic abuse

Establish in law the office of the Domestic Abuse Commissioner. The Commissioner will be responsible for championing victims and making recommendations on what more can be done to tackle the issue of domestic abuse.

Provide a new Domestic Abuse Protection Notice to provide immediate protection to victims following an incident and Domestic Abuse Protection Order to provide flexible longer-term protection.

Place a duty on local authorities in England to provide support to victims of domestic abuse and their children in refuges and other safe accommodation.

Place the guidance supporting Clare's Law on a statutory footing. Clare's Law allows the police to disclose to individuals details of their partners' abusive pasts.
In the Budget, the Chancellor announced an additional £19 million towards tackling domestic abuse. It was also announced in February that £125 million would be provided to councils across the UK to help them to support victims of domestic and sexual abuse. This comes on top of the £22 million of emergency funded to help 540 sexual violence and domestic abuse charities during the Covid-19 pandemic.
In addition to this, the Police, Crime, Sentencing and Courts Bill that is currently progressing through Parliament, will act to extend the scope of offences in the Sexual Offences Act 2003, end the automatic halfway release point from pirson for an additional cohort of serious sexual offenders and strengthen the management of sex offenders.
I have also campaigned for stronger sentencing for sexual assaults and spoken in debates in Parliament. I was deeply saddened to understand that in 2020 only 3 out of 144 rape cases in Harlow were solved.
In Harlow, we are really fortunate to have some incredible services and charities that seek to provide support to women who may have experienced some of these things. But there is always more that can be done to make our streets safer.
I will continue to work with Councillors on how we can make women feel safer in Harlow. I will campaign for improvements to lighting and CCTV and the provision of mobile phone charging stations in the town centre. We must ensure that our cycle paths, our subways and our multi-storey car parks are
Further to this, the Home Secretary has reopened the Violence Against Women and Girls Call for Evidence to provide an additional opportunity to feed into this consultation. The Government is seeking views to help to inform the development of their next Tackling Violence Against Women and Girls Strategy.
I also believe that the Government should look at this issue from a wider perspective and attempt to integrate character into the school curriculum. Alongside academic learning, we should be looking at the best way to teach decency, respect and kindness. Focus should be placed on these important values from an early age so that poor attitudes are not allowed to grow.
If you would like to get in touch with any suggestions on improvements that could be made, I would be pleased to take this forward.
Robert Halfon MP