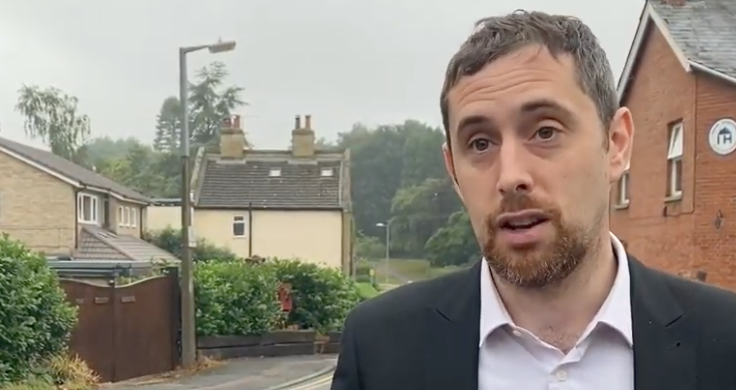 LITTLE Parndon councillor Chris Vince has been selected as the new leader of the Harlow Labour Group.
Chris Vince takes up his position after Labour lost power after nine years in power.
Cllr Vince said: 'I'm honoured, and no less proud, to have been elected by party members, to be the new Labour Group Leader on Harlow Council and delighted to have Tony Edwards as deputy leader whose dedication to his duty as a Councillor are second to none.

"I'm only sorry that the circumstances leading to my election followed our parties defeat in the elections on the 6th of May.

"I now have the very difficult task of following in the footsteps of Mark Ingall. Mark led our council with grit, determination, considerable political skill, and will be a huge loss to both Harlow Council and the people of this town, and to the Labour Group. Amongst his many achievements in leading the council, where the building of new council houses, the regeneration of our town's paddling pools, the declaring of a climate emergency and the planting of over 5 000 trees, protecting vital services like Sam's place, regeneration and rejuvenation of the town park and many more besides. He also led this council and this town through one of the most difficult times in modern history.

"Of course, we will also be without the service of dedicated local Councillors Emma Toal, Stefan Mullard, Lanie Shears & Phil Waite and that is both a loss to Labour, and to Harlow. Like Mark I thank them for all they have done for our town.

"However, Harlow residents made their voice heard, loud and clear on May 6th, and though it was a message we didn't want to hear, it was a message we must listen to, and quickly. We, as both a council group, and a local party, must be ready to tackle this Tory led council head on. The people of Harlow deserve nothing less.

"Where the council get it right, we will say so, but we will not look the other way if they let down the people of Harlow. Labour will be ready to challenge the Tories at every turn, providing effective but constructive opposition. We will communicate our message of hope and a brighter future clearly and effectively, making sure the Tories do indeed 'level up', rather than mess it up.

"Today is a fresh start for Harlow Labour Party, and the start of a new relationship with Harlow residents. From day one, under my leadership, I'm determined to show that Labour are on your side".