BECKMEAD Moundwood Academy, located on Commonside Road in Harlow and part of The Beckmead Trust, has announced plans to support its local community by opening a surplus hub at the school in partnership with 3 Food 4 U. 
This September, the school will not only be opening its doors to the next cohort of students; it will be welcoming the community as it launches its brand-new hub with 3 Food 4 U – a charity that operates a series of community surplus hubs.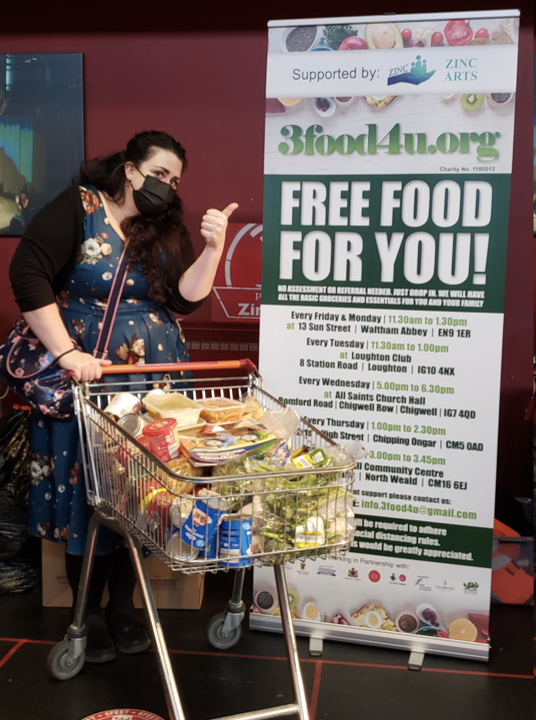 The hub will provide much-needed food and groceries to those struggling in Harlow. With no assessment or referral forms necessary, anyone in need will be able to access free food, donated by local supermarkets, restaurants and individuals. 
Alongside food, the hub will offer other necessities including home essentials, clothes, toys and more. The hub will also be able to signpost local residents to support services.
The Moundwood 3 Food 4 U hub will be unique as the school plans to supply some food grown on its grounds. This will provide an exciting opportunity for Moundwood students to learn how different foods such as potatoes and eggs are produced, gain hands-on experience and give back to their community.
The hub is planned to open towards the end of Summer 2021, following major refurbishment works at the academy which are due to take place during the school holidays. The surplus hub will be open to the community one day a week and will be run by volunteers, including staff from the academy.
Leaders of The Beckmead Trust and Moundwood Academy have high hopes for the initiative and stated that the hub will be a permanent fixture, serving the community for as long as it is needed.
Dr Jonty Clark OBE, Chief Executive Officer of The Beckmead Trust, said:
"At The Beckmead Trust, we provide for young people with complex needs and run schools in South London, West London, East Sussex and Essex. We are very passionate about caring for our students and local communities so the 3 Food 4 U hub at Moundwood Academy will be an amazing opportunity for us to extend this support and offer our Harlow community a safe, welcoming, dignified and non-judgmental place to access essential food, clothing and other items.
"We are looking forward to opening the hub later this year and feel it will be a great addition to the community. We will also be looking at how we replicate this initiative across our other academies whose communities are facing similar challenges."
Andre Genas, Headteacher at Beckmead Moundwood Academy, said:
"We are incredibly excited about having a 3 Food 4 U hub at Moundwood Academy. Our values are Love, Flourishing, Social Justice and Community so to be able to offer such inclusive and vital support for our community through this initiative is fantastic and very important to us.
"Many of the families in our community are going through difficult times, especially in light of the pandemic, and we want to do all that we can to support them. Everyone at the academy is looking forward to the hub opening and being able to work with and give back to our community."
Pesh Kapasiawala, Charity Founder and Chairman of Trustees at 3 Food 4 U, said:
"We're very excited to be partnering with Moundwood Academy and The Beckmead Trust to support the local community. It's great to be working with a Trust that share our ethos of treating and supporting people humanely with dignity and respect."