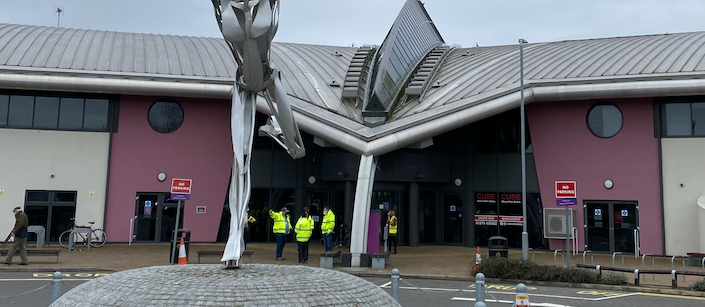 HARLOW MP Robert Halfon has written to the boss of the Harlow Leisurezone over concerns that the vaccination centre based there may close.
The vaccination process is going well in Harlow with over 44,000 residents having had the first vaccine and 20,000 the second but that still means there are up to 60,000 residents yet to be fully vaccinated.
The only other centre is based at the Lister House surgery in Abercrombie Way.
Mr Halfon says he has contacted the Minister for Vaccine Deployment, Nadhim Zihawi regarding this.
In his letter to the managing director, Tonia Gosling states:
"The vaccination centre at the Harlow Leisurezone has proven to be vitally important in the fight against Covid-19. I cannot thank the staff and volunteers enough for all that they have done to help combat this devastating disease.

"I was deeply concerned to learn that the vaccination team may be asked to move out from the Leisurezone soon. I understand that the Christian Revival Church is due to move in to the Leisurezone from 1 August 2021 and that this will result in the vaccination centre being required to relocate.

'It is vital that the vaccination centre remains within Harlow and the Leisurezone is the ideal location. Disruption to the vaccination programme should be minimised. Further to this, if there were to be a third wave of Covid-19 we would require its service more than ever.

'I would therefore be extremely grateful if you could provide me with an update on the situation at the Leisurezone. I would also be interested to know what steps you will be taking to help to source alternative premises if the centre is required to move out from the Leisurezone in the near future.

'I will also be writing to the Minister for Vaccine Deployment to raise my concerns over this'.