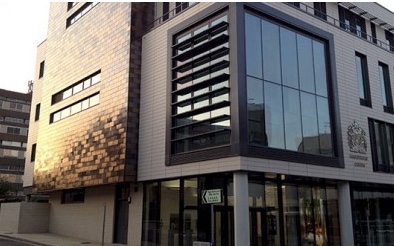 A CHURCH Langley man has been jailed after twice breaking the conditions of his discharge.
Leon Oxenham, aged 31, of Malkin Drive, Church Langley, Harlow had pleaded guilty to the following at Chelmsford magistrates court on May 28th to the following.
On May 26th, 2021 at Harlow sent by means of a public electronic communications network a message that was grossly offensive or of an indecent, obscene or menacing character.
The court reported that Oxenham had made threats to kill himself and two other persons.
Oxenham was made subject to a conditional discharge on May 3rd after a theft from Tesco's.
The court decided to sentence Oxenham to four months imprisonment, suspended for one year.
The Court was prepared to suspend the operation of the term of custody on the basis that assuming the defendant complies with the community based requirements, there is a realistic prospect of rehabilitation if he addresses his issues with alcohol.
The defendant must comply with the following requirements within the supervision period of 12 months: Alcohol Treatment Requirement: Have treatment for alcohol dependency by or under the direction of Phoenix Futures for 6 Months.
He has also been banned from entering Church Langley. The order lasts until May 27th, 2022.
However, that very day, Oxenham contacted a person in contravention of the Protection of Harassment Order imposed upon him.
He was taken back to court and has now been jailed for two months.