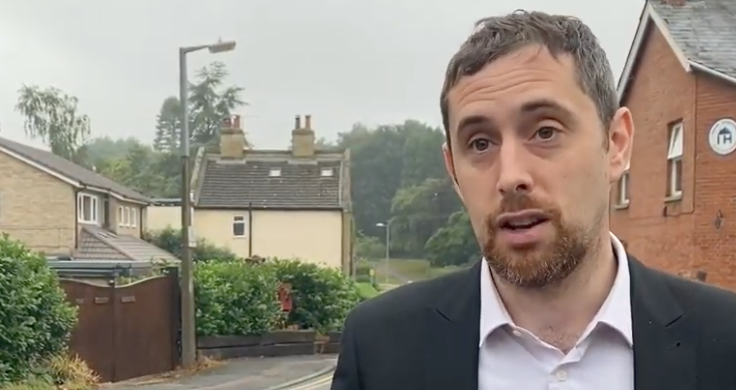 THE LEADER of the Harlow Labour Group has praised the head of Passmores Academy for his response to an education report headed by Harlow MP Robert Halfon.
Councillor Chris Vince said: : "Once again Harlow's MP has shown he has no understanding of how schools work and certainly doesn't understand the enormous amount of pressure that teachers continue to be under. However, I thank YourHarlow for once again interviewing Vic Goddard and speaking to someone with a wealth of experience in education and also a wealth of common sense.
Although it may be true to say that white working-class students are underachieving in schools anyone who has seen the number of black working-class students in lower ability sets in secondary schools will also know that they too are being let down by the current education system. In fact it isn't a question of ethnicity which is the issue but in fact of poverty and deprivation which is sadly more prevent, but not exclusive, in what we would consider more traditional working-class communities. An issue which has been increased by the Harlow MPs own government and a decade's worth of cuts which mean that per pupil funding is at an all-time low.
To single out 'white students' in the way the Harlow MP has done, whether he is paraphrasing a report or not, is extremely dangerous, trying to create a racial divide and tension, while giving excuses to students not to try their best. 'There's no point trying, everyone knows working class white students do badly at school.' This is a sweeping statement and one which at best is unhelpful and at worst causes division. Although hardly surprising considering his party's track record of doing just that.
Vic is of course right to say that this is not a new issue and one that successive governments have failed to tackle. One of my work colleagues was criticising the last Labour government's views that 'everyone' should go to university and although I initially tried to tow the party line I recognised he, and in fact Vic, make a valid point about the need to value those jobs and professions which do not require a university degree as highly as those which do. Vic is correct to say that those students who leave school as rounded individuals, with a trade and with a work ethic, are as valuable to our society as anyone and ought to be applauded. For all his talk of apprenticeships the Harlow MP has failed to truly applaud this country's vital tradesmen and keyworkers who during this pandemic have kept the country going.
However, let's be clear this issue has been made considerably worse by the actions of this Tory government. Cuts to schools which mean that many schools are being forced to cut more practical and more expensive subjects, cuts to youth services and ideological attack on the teaching profession which means that recruitment and retention is at its worst. These cuts have a greater effect on children from lower income families who are unable to afford personal tutors or other resources which schools would have previously provided. Many young people who would excel at practical subjects are now having no or little access to them. I have a friend who is a technology teacher who told me of the number of schools he's visited who don't provide this at all as they can't afford the specialist equipment. This leaves students who are more suited to practical subjects let down by the Dickensian style education system sadly favoured by Michael Gove. One thing the report did mention but didn't talk about enough was the gender divide. The narrowed curriculum has a disproportionate effect on boys than girls, although this is a generalisation and not a rule.
When Labour does come to power it will have a huge task rebuilding this country's broken education system where your children have been let down by over a decade of Tory neglect. However, providing the next generation with a well-rounded education, which provides not only academic but practical skills, and applauds their success rather than condemning failure, must be at the forefront of what we do.
The next Labour government will recognise that all children, no matter their ethnicity, their gender or their social economic background deserves the same opportunity to succeed and work hard to make sure that happens.