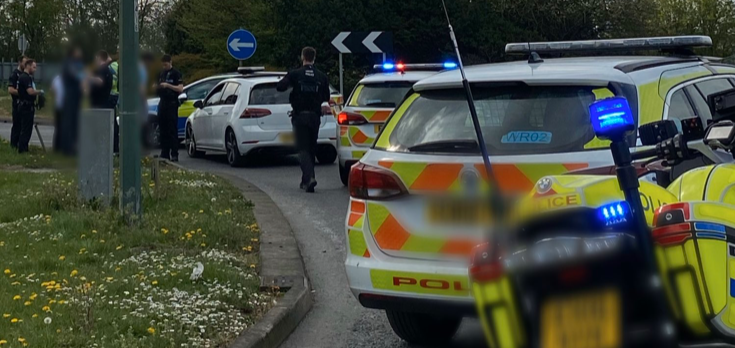 A NEW survey to gain insight into public safety is launching on Monday 28 June.

The online survey, which aims to explore how residents in the county feel about public safety, also asks about attitudes towards women in society.
The survey, which has been developed by ECC's Safety Advisory Group (SAG) alongside key partners, aims to inform decision and encourage change in Essex.
Led by Essex County Council (ECC) Deputy Leader Cllr Louise McKinlay, the SAG was launched following the murder of Sarah Everard earlier this year and aims to encourage meaningful engagement with residents, spark a countywide conversation about the issues and fears faced, and most importantly, bring about positive change.
Essex is a safe county in which to live, work and visit, however the County Council is keen to not only ensure the county remains safe, but that residents feel safe too. To do this, the views of Essex residents are needed.

The online survey will be initially sent to over 1000 residents who are part of ECC's Residents Panel. The panel gives anyone living in Essex the opportunity to tell ECC about the services and issues that matter most to them. Anyone in Essex is invited to join the residents panel and can do so here.
The survey is also being sent to students at both Anglia Ruskin University and the University of Essex.
Deputy Leader and Cabinet Member for Community, Equality, Partnerships and Performance, Cllr Louise McKinlay said: "No one in Essex should feel unsafe, and we want to find out why some residents might feel this way and how we might address this.
"The results of the survey will be crucial in informing what is most needed to make residents not only feel safe, but how ECC and partners can ensure they remain safe too.
"This survey isn't just a listening exercise. Every piece of feedback we receive will be carefully considered by the group and partners, and action and change will come about as a result of the findings"
The survey will run for four weeks and key findings will be released in due course.
Residents not on the panel will also be able to share their views and answer questions from the survey on the Essex County Council Facebook Page throughout July.