WITH questions hanging over the release from lockdown restrictions, we have decided to bring back our daily Covid-19 report.
We are doing this because we want to give Harlow residents an accurate picture of where we are re Covid-19.
The report covers UK figures; Princess Alexandra Hospital figures; the Local Authority table which gives Harlow's position out of 315 local authorities, as well as rate per thousand and the number of cases.
We have a dedicated Covid-19 channel which has over 1200 stories.
https://www.yourharlow.com/category/health-and-well-being/covid-19/
==========================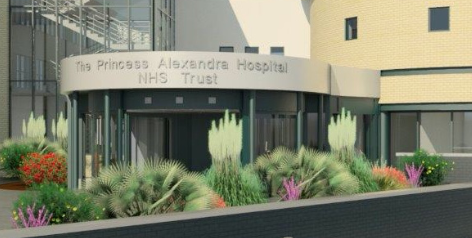 Princess Alexandra Hospital
There has been no further deaths registered at PAH in Harlow.
The number of deaths is now at 539.
There are a reported two in-patients in the hospital.
There have been no deaths in June.
There were two deaths in May.
There were two deaths in April.
There were nine deaths in March.
There were 38 deaths in February.
That compares with 170 deaths in January.
Back on January 4th, there was 204 Covid in patients in over ten wards.
==============================
Local Authority Table
The number of cases is now 83..
This means there are 95.3 cases per 100,000. This is an increase of 84.3% from seven days ago.
Harlow had been fluctuating between 4 and 20 from April 5th to the middle of June but the numbers are starting to rise again.
This figure relates to June 26th and reported on July 1st.
Harlow is 200th of 315 local authorities.
This still compares very favourably with the dark day of January 9th, when Harlow had 1327 cases and sat third out of 315 local authorities.
================================
Harlow Figures

Every area bar one are registering cases.
Harlow has been divided into eleven areas of rough similar populations.
The table only registers above two.
==================================
Vaccinations

First Vaccinations:
Under 25: 3,182
25-29: 3,286
30-34: 4,639
35-39: 5,169
40-44: 5209
45-49: 4,866
50-54: 5,508
55-59: 5,488
60-64: 4,666
65-69: 3,807
70-74: 3,325
75-79: 2,369
80+: 3,703
Total: 55,217
Second Vaccination:
Under 25: 1,084
25-29: 1,301
30-34: 1,790
35-39: 2,067
40-44: 2,634
45-49: 3,083
50-54: 5,079
55-59: 5,199
60-64: 4,477
65-69: 3,706
70-74: 3,262
75-79: 2,314
80+: 3,552
Total: 39,548
Total: 94,765