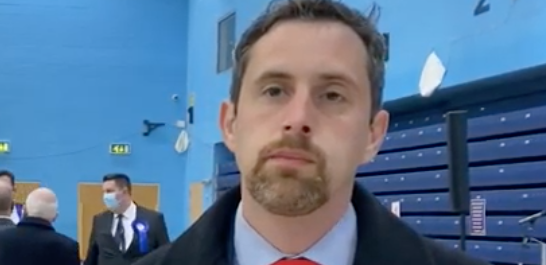 THE leader of the Harlow Labour group has slammed Harlow MP Robert Halfon over his support for the Police, Crime, Sentencing and Courts Bill.
Councillor Chris Vince said: "It was disappointing to see Harlow's Conservative MP once again back toeing his party's line rather than voting to do what is right for the people of our town.
"The Police, Crime, Sentencing and Courts Bill which the government passed yesterday completely fails to act on tackling violence against women and girls and does nothing to address the lack of support for victims. The figures shared on YourHarlow about the shocking low success rate for conviction and prosecutions in rape cases shows how much more work is needed to be done on this area.
The bill also fails to tackle the rise in unacceptable abuse that shop workers have faced during this pandemic. Sadly, despite his warm words the Harlow MP chose to ignore proposals from the Labour Party which sought to do just that.
However, this should perhaps come as no surprise. Under this government we have seen a rise in violent crime and an increased backlog of court cases, not to mention the loss of over a quarter of a million criminal records. They also slashed police numbers, including here in Essex, and tried to convince people this would have no effect on crime numbers.
"The Conservatives have shown once again they are not the party of law and order".
Chris Vince
Leader of Harlow Labour Group and former PFCC candidate for Essex