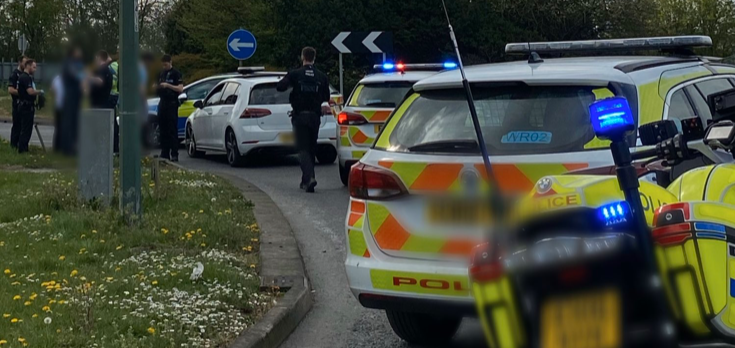 EARLIER this week, Harlow's MP, Robert Halfon, voted for a Bill in Parliament that he believes will make Harlow's streets safer. The Police, Crime, Sentencing and Courts Bill will equip the police with the powers and tools they need to protect themselves and the public, while toughening sentencing for criminals claims the Tory MP.

Commenting on the Bill, Harlow's MP, Robert Halfon said: "I have worked hard in Parliament to ensure not only that we have more police officers on our streets, but that our police officers have the powers and protection they need to make our streets safer.
"This Bill will mean that criminals receive a sentence that truly reflects the crimes they commit. It will also ensure we tackle a number of very important issues such as unauthorised encampments, assaulting emergency workers and protection for victims – all things I have campaigned hard on."
New protections and powers for the police include:
New stop and search powers against convicted knife offensive weapons offenders designed to ensure offenders are steered away from crime and if they persist in carrying a knife or an offensive weapon, that they are more likely to be caught and put in prison.
Homicide reviews following deaths of adults involving offensive weapons to better understand the drivers of violent crime and stop it happening in the first place.
Enshrining the police covenant in law.
Doubling the maximum sentence for assaulting an emergency worker from 12 months to 2 years.
Reform pre-charge bail to better protect vulnerable victims and witnesses. Known as Kay's Law this will put victims of crime at the heart of police decision making and support the timely progression of investigations.
Strengthen police powers to tackle unauthorised encampments that significant interfere with a person's or community's ability to make use of the land
The Bill will toughen sentences by :
Giving new powers to halt the automatic early release of offenders who pose a danger to the public.
Ending the halfway release of offenders sentenced to between four and seven years in prison for serious violent and sexual offences such as rape, manslaughter and GBH with intent. Instead they will have to spend two-thirds of their time behind bars.
Introducing life sentences for killer drivers.
Increasing the maximum penalty for criminal damage of a memorial from 3 months to 10 years.