PASSMORES Year 7's and 8's have taken part in a national event, Sustrans Big Pedal, an initiative aimed at making journeys to and from school more active. Sustrans' goal is to make journeys without transport such as cars and busses easier and more environmentally friendly.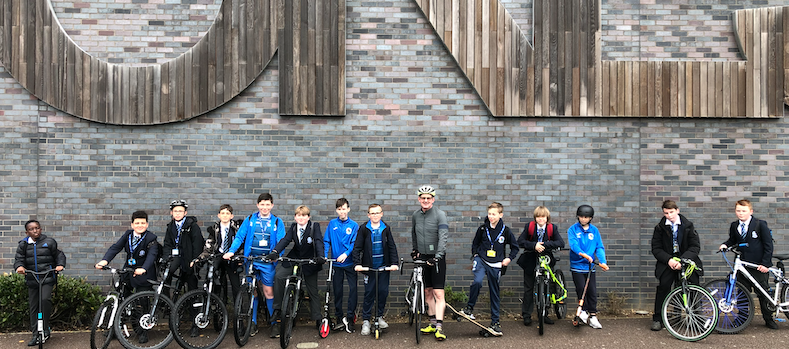 For two weeks, the school recorded how many students cycled, scootered, walked or came by wheelchair. A huge 3,500 journeys to and from school were clocked during that time (and at home if they could not travel to school by one of the methods above). This was 68.44% of all the journeys made – just over two thirds in Year 7 and 8. Amazing! Passmores came 16th out of all the schools who were involved nationally.
The total number of journeys by Year 7 was 1775. For Year 8, it was 1510.
This includes journeys by supporters – parents, carers and some form tutors joined in too. Supporter journeys counted for slightly less than 4% of the total.
In year 8, the form with the highest total racked up a massive 225 journeys, whilst the form that came in second place scored an impressive 205 journeys.
In year 7, the class with the highest total made 184 journeys, whilst the class in second place achieved 174. They also had the most supporter journeys with a total of 63.
Vice-principal, Dave Chadwick, a keen cyclist himself, said: 'This initiative has helped to reduce emissions in Harlow as well as contributing to the Sustrans charity. We also raised money for this charity with a non-uniform day, raising £250. This will go towards making journeys in urban areas more sustainable.'