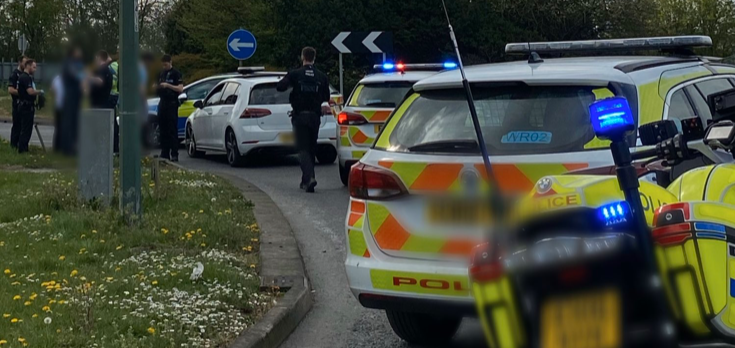 RECENTLY, on the back of a few police stories regarding police pay, a number of readers have made reference to the police solving crimes (or not).
On the back of this, we have had a look at Essex Police's solve rate for a variety of crimes in Harlow.
The figures below are for crimes in the twelve months leading up to January 2021.
Whatever way you look at it, it doesn't seem to look like comfortable reading.
The figures regarding rape, came up in an article in February 20021, when the police made a presentation to the Harlow Council Scrutiny Committee.
At that time, the councillors were clearly very shocked to discover that it was low.
Rape: Twelve months to
2020: 144 (3)
2021: 120 (1)
Many organisations believe a criminal like rape has become "decriminalised"
You may look at the 261 burglaries for residential properties and see that 16 were solved. A solve rate of 6%. There was a time when if a solve rate went under 40% then the Head of CID woudl be up in front of the Chief Superintendent for a "meeting without coffee".
Now, again, many believe that it is another "decriminalised" crime.
There were 128 racially aggravated offences. 37 were solved. Giving a solve rate of 28.7%.
If you look below, you can see the number of crimes and solve rates in full.
There is an organisation in Harlow that scrutinises the police. It is called the Harlow Independent Advisory Group (IAG) but they don't appear to produce any minutes or press releases. The odd member will tweet out after a meeting to the effect that the police are doing very well.
The fact may be that despite a lot of sound a fury from politicians regarding police numbers etc, the numbers are still cripplingly low.
Give them the tools and they will finish the job. No police officer clocks on saying "I wonder how many crimes I can fail to solve today".
See a police investigation up close and you will appreciate how dedicated they are to solving crime.
Harlow Council may need to get the senior officers and the Police and Crime Commissioner back in front of them, to explain the figures and not let them get away with the usual lines.
The bottom line may be that year in and year out Harlow residents are paying more and more for the police part of the council tax. Looking at these solve rates alone, are you really getting value for money?