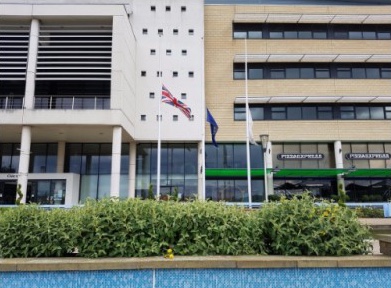 A NUMBER of residents have called for Harlow Council employees to return to their offices.
On four occasions last week, resident have told us:
I am trying to finalise a house sale but there is a delay accessing property deeds as a Harlow Council employee is working from home.
There is a delay in a licensing application for my bar as the relevant Harlow Council employee is working from home.
Moving council house is slow as the council officer is only in the office one day a week.
There was a delay in my planning application as the relevant planning officer is working remotely and remotely is abroad.
Residents have told YH that they don't understand why working from a desk in their house is making them less efficient? Many feel they should now be back at the Water Gardens or other council hubs.
Councillor Andrew Johnson, Leader of Harlow Council, said: "A number of council staff are already physically back in their workplace and providing face-to-face services to customers again. The Playhouse, Pets' Corner, Harlow Museum, Leah Manning Centre, Sam's Place, the Latton Bush Centre and Civic Centre reception have all reopened in the last few months.
Contact Centre staff have been coming into the Civic Centre throughout the whole of the pandemic and have been the first point of contact for all customers over the phone.
Revenues and Benefits staff have also been in the office as well as those supporting the work of the Community Hub and those advising businesses on restrictions.
Between lockdowns most teams have had small numbers of staff in the offices on a rota-basis to help prevent reinfection and to keep people safe. While more of our staff will return to the office, in future it is expected that the large majority of office-based staff who can work from home will split their working week between coming into the office and working at home. As part of any arrangements we will continue working with our staff to ensure that residents and businesses receive the service they expect."
"In what has been a challenging last 18 months for everyone, for the council and other public sector organisations there has been benefits from home working.
Working from home has enabled council staff to support and deliver services while they have either had to self-isolate from the virus, been shielding, had the virus themselves or cared for a family member.
Instead of staff taking this time off work or as sick leave they have been able to work from home and contributed to the town-wide effort to limit the spread of this virus.
"Ensuring that our residents and businesses receive good quality services from the council is very important to me and if anyone experiences an issue accessing any council service at any time they can contact me by email at [email protected]"