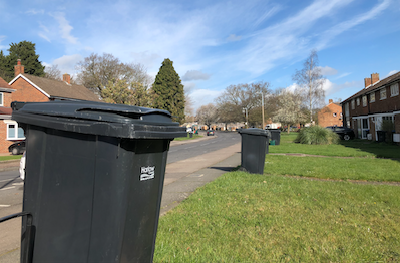 Dear Sir,

IMMEDIATELY following their election in May, the Tories wheeled out Councillor Alistair Gunn to promise that resolving the bin collection problems was his top priority.

In early August you reported that Cllr Gunn and Harlow Council Leader Cllr Andrew Johnson had met with bosses at Veolia and demanded a resolution to the matter.
But here we are with yet another month passed and yet more failed collections. 
Time was when after a Bank Holiday there was a delay of a day for bin collections. My usual collection day is Tuesday, it's now Friday and I can still see the serried ranks of unemptied bins standing like forlorn sentries at the roadside.

This promise has clearly been broken and, like so many others from the Tories, dumped in the bin to await its trip to the landfill site.
I suspect it will have a long wait!
Yours
James Griggs
Broadfield
Harlow