WE are giving you updates on the Covid-19 situation in Harlow as the needs arise.
We are doing this because we want to give Harlow residents an accurate picture of where we are re Covid-19.
It is by no mean perfect but it gives you a fair picture of the situation.
The report covers UK figures; Princess Alexandra Hospital figures; the Local Authority table which gives Harlow's position out of 315 local authorities, as well as rate per thousand and the number of cases.
We have a dedicated Covid-19 channel which has over 1200 stories.
https://www.yourharlow.com/category/health-and-well-being/covid-19/
============================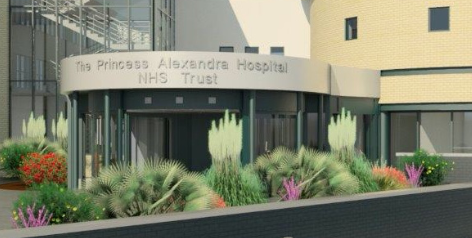 Princess Alexandra Hospital
There has been no further deaths registered at PAH in Harlow.
The number of deaths is now 578
There are a reported 21-patients in the hospital. That is quite a leap since earlier in the week.
This figure may well be the key one for the local authorities. It hasn't gone above 20 for months but doesn't mean that those who have contracted coronavirus may not have serious health conditions, both short and long term.
However, the fact that it has remained at that level may mean we will not return to lockdowns etc.
There were 10 deaths in September.
There were 11 deaths in August.
There were 12 deaths in July
There were no deaths in June.
There were two deaths in May.
There were two deaths in April.
There were nine deaths in March.
There were 38 deaths in February.
That compares with 170 deaths in January.
Back on January 4th, there was 204 Covid in patients in over ten wards.
===================================

Local Authority Details
The number of cases is 342 over the seven days stretching from October 5th to October 12th.
Over the last six weeks: 465, 449, 428, 383, 349, 354, 331, 300, 296, 270, 250, 236, 220, 255, 266, 257, 262, 264, 255, 251, 291, 296, 305, 311, 299, 344, 328, 305, 289, 282, 249, 262, 245, 246, 238, 218, 225, 242, 240, 229, 247, 263, 268, 296, 287, 276, 278, 256, 237, 227, 214, 199, 189, 184, 183, 182, 185, 178, 165, 178, 180, 201,204,215,209, 228, 246, 260, 234, 236, 233,249, 275, 291 and 342.
Harlow had been fluctuating between 4 and 20 from April 5th to the middle of June but then has oscillated since then.
Figures from other areas suggest a high number of cases amongst children.
You may note the high figure in Old Harlow and Newhall.
For quite a while, the hospitalisation figure was low and it has remained at between ten and twenty. It may be significant that it has suddenly crept over 20.
This all compares with the dark day of January 9th, when Harlow had 1327 cases and sat third out of 315 local authorities.
However, you get the feeling we are far from out of the woods.
===================================

Vaccinations
First Vaccinations:
Under 18: 1,856
18-24: 4,677
25-29: 4,223
30-34: 5,343
35-39: 5,636
40-44: 5,413
45-49: 4,990
50-54: 5,539
55-59: 5,496
60-64: 4,695
65-69: 3,812
70-74: 3,278
75-79: 2,313
80+: 3,461
Second Vaccination:
Under-18: 257
18-24: 3,861
25-29: 3,629
30-34: 4,741
35-39: 5,151
40-44: 5,058
45-49: 4,754
50-54: 5,366
55-59: 5,355
60-64: 4,581
65-69: 3,749
70-74: 3,252
75-79: 2,293
80+: 3,421
Overall Total: 116,200