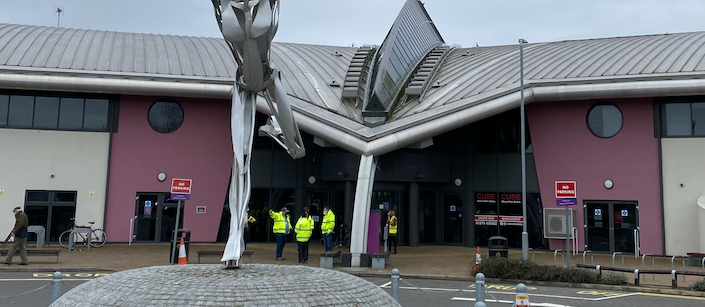 HUNDREDS of Harlow residents flocked into the Harlow Leisurezone this morning (Monday) to get their booster jabs.
This included our editor, Michael Casey, who was more than delighted to be able to book in, six months after his second jab.
Mr Casey said: "It was great to see it so busy with hundreds taking up the offer of the third jab.
High praise to every member of staff involved. It is such an efficient and well-run system.
The staff put you at ease and are very caring.
"And they validate your parking before you leave!
"I don't think the government have updated their statistics regarding vaccinations to reflect the numbers coming in for their booster. So I will give them a little nudge.
"I am aware that Lister House has also been very busy.
"Once again, thank you to the NHS".
For full details of vaccinations centre, please click below.
https://covid.healthierfuture.org.uk/events/vaccination-walk-in-clinic-times