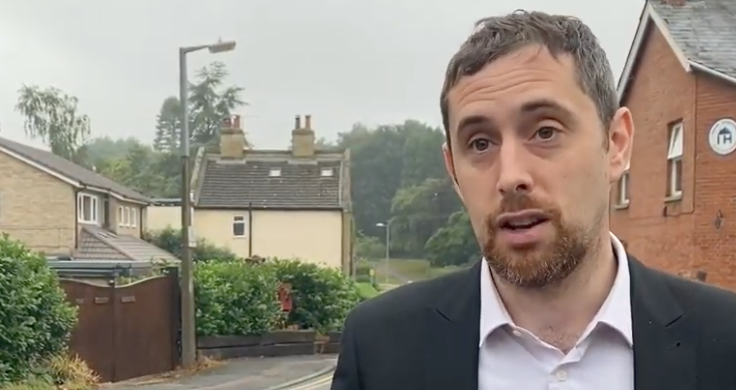 THE leader of Harlow Labour has detailed the many challenges facing schools in the midst of a pandemic and has questioned, whether MP Robert Halfon is representing residents on these matters.
Councillor Chris Vince said: "Of course we want schools to remain open and for children to continue to be educated in them. However, not at the cost of the lives of the teachers who teach in them. As I have mentioned previously, I've already lost one former colleague to this terrible pandemic. And with Covid-19 cases on the rise once more, I don't want to lose anyone else.
To be clear schools did not close during the lockdowns. They were open for the most vulnerable (those who are Looked After Children/LAC and with additional support plans – EHCP) – saying that they should never shut down again is a misnomer.
It is not as simple as schools should not close. There are points where schools have to close. Firstly, if your staffing levels are so low that you can't cover classes that are happening on the timetable – especially considering the cost of Supply Teachers. That is, of course, if there are any available.
There are times where you can't get them – or they are also unavailable due to illness. Then there is student absence. The Government say that you have to provide high quality remote education for those not in school – there comes a point where this is unmanageable for staff. Either the education for those on site suffers, or those that are at home suffers – there is no way that you can continue with both once you are at tipping point around staffing and student absence.
I find it sadly ironic that the Conservative government suddenly claims to care to much about the education of young people in the UK. Over the last 11 years they have overseen:

Real term funding cuts. This is being exacerbated by the current fuel cost increases, the increase in NI, the application to schools of the Apprenticeship Levy and staff pay increases that have to be made from current budgets – there is no extra funding. This has also meant that schools are being forced to make decisions about staffing etc moving forward;

The forced academisation programme which has meant severe cuts to Local Education Authorities' services as they are so devoid of cash. This includes EP Services, Attendance services, SEND support services;

Reduction in NHS services (especially mental health) where schools are holding cases of suicidal ideation and are being left with no support for these students. There are also the issues around Physiotherapy and Occupational Therapy service which means that there has been a massive level of service reduction for those with physical impairments;

Reduction in NHS services meaning that schools are juggling an increase in diagnoses of conditions such as ADHD and ASD with the discharge / advice saying that the schools should provide differentiation and other support services for the child with no NHS support – nor any additional funding;

Reduction in curriculums due to real terms funding cuts; those who favour less academic routes are being let down by these provisions being too costly or seen as not important enough.

Reduction in support from Social Care – often cases are bounced into local charity / voluntary services as social care are unable to provide services for family support and early intervention;

Schools are drowning under an administrative burden of polices and reports for things such as Pupil Premium (which never meant any more money) but they now have to have reports and policies etc;

Academisation meaning higher levels of bureaucracy – especially in mulit-academy trusts – where funding is being diverted into CEOs and their teams rather than into the front line of schools;

Academisation meaning that there is no place for a National Curriculum anymore as Academies can decide what they teach (and before the Tories point out that it was Labour who introduced academies it was only on a small scale for inner city schools, and it is this government who have forced schools into academisation to those who needn't have been converted.)
There is much more. Above all however, teachers are feeling undervalued and overworked. They are leaving the profession in their droves and schools are being forced to pave over the cracks to avoid bad Ofsted inspections.
However, the reality is that after a decade of a Tory led government schools are at breaking point with ever-increasing class sizes and a lack of resources.
On the 3rd of November we saw a comment in YH about schools being forced to close early on a Friday due to lack of funds. It shouldn't be like this and it doesn't have to be this way. It is a political choice. Does MP Robert Halfon really represent you?