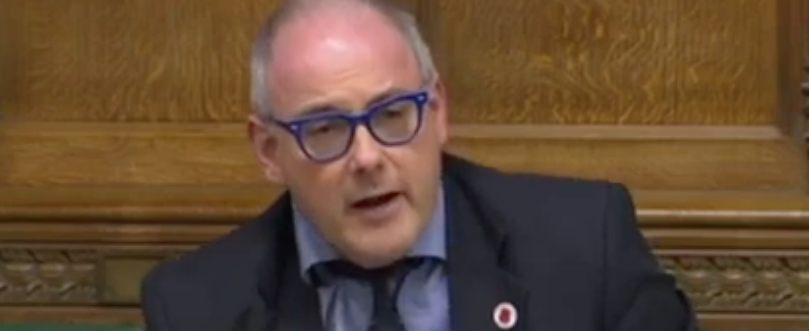 HARLOW MP Robert Halfon has defended his decision to vote for a change to funding care cost cap in England.
The Commons endorsed plans announced last week to exclude means-tested council support payments from a new £86,000 lifetime limit on costs.
Labour and other opposition parties rejected the plan, arguing that poorer people would lose out from the change.
Mr Halfon said: "I would like to start by setting out clearly what the key changes to the social care cost will be following the votes on Monday to the Health and Care Bill. 
Those with assets of less than £20,000 (up from £14,000) will have the full cost of their care covered
Those with assets up to £100,000 (up from £23,250) will have large amounts of their care covered
No one will ever pay more than £86,000 for their care as a new cap is being introduced to ensure no one would ever have to sell their home to cover the cost of their care.
A number of residents have contacted me expressing questions and concerns regarding the Health and Care Bill, and the Government's new care cost cap. There have been a few misconceptions about the amendment in the media so I thought it would be helpful to address these below.
The amendment itself, which I supported, would set a new cost cap threshold for social care costs at £86,000. This means that from October 2023, the £86,000 cap on the amount that any individual will need to pay on their personal care over their lifetime would become law. Currently, one in seven adults over 65 risks paying over £100,000 for their social care. This new cap will limit an individual's payments and will be universally applied so people can plan accordingly for their futures. This will mean the Government will now support an extra 90,000 people with the cost of their care at any time.
In addition, the upper limit threshold – the point at which people become eligible to receive some financial support from their local authority – will rise to £100,000, from the current £23,250. In practice, this means that anyone with less than £100,000 of assets will never contribute more than 20% of these assets per year. Furthermore, the lower limit will also increase from £14,250 to £20,000. Below this level, people will only contribute from their income which will fully protect their savings and assets below £20,000.
Does this mean that people with assets between £20,000 and £100,000 will not be better off under the new system?
No. People within this wealth bracket will retain much more of their wealth than under the existing system. Currently, for example, someone who's starting wealth was £65,000, who had an average length 97-week residential care journey would retain only 35% of their wealth. Under the new system, they would retain 78% of their assets.
Do the reforms protect people with moderate wealth from high costs of long-term care?
Yes. Let's say a person with £220,000, (the Department for Health and Social Care's estimate of median wealth for over-65s in England), required a 10-year residential care journey. Under the current system, this person would lose 91% of their starting wealth in order to pay the costs of their care. Under the new proposed system, this person would retain 62% of their wealth, rather than just 9% in the old system. Even under the 2015 Dilnot reformed system, this same person would only have retained 51% of their starting wealth.
Is it true to say that these reforms and the changes to the means test, do not benefit poorer people?
No. DHSC analysis shows that based on typical income, care expenditure and daily living cost assumptions, the 2021 proposals perform strongly against the existing system for all levels of wealth.
Are the 2021 reforms going to make people worse-off than the 2015 reforms?
No. The 2015 reforms were less generous because they only raised the means test for people in residential care, not people receiving care at home. This caused confusion and did not support the Government's priority to support people to stay in their home for longer. The 2015 version was also less generous in setting the Daily Living Cost cap. This was originally set at £230 but under the Government's new system, this limit will be £200 per week.
Sir Andrew Dilnot, the original architect, welcomed these reforms in their entirety as a welcome step in the right direction. Speaking for myself, I do believe it is important that the social care system is reformed to meet the changing needs of our society. I look forward to seeing the further policy proposals which will be published in the forthcoming Social Care White Paper, and will continue to work hard to ensure that the new policy works for the benefit of all my residents in Harlow.