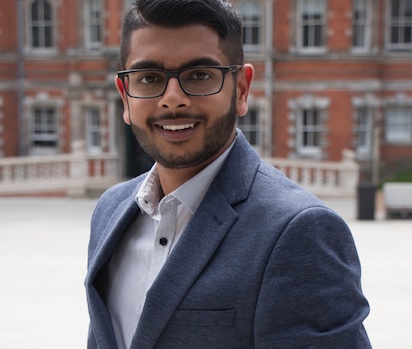 By Nishall Garala
IN life, one thing is inevitable and that is change, sometimes it can be planned, sometimes it can just happen. Change can be either a blessing or a curse …
It makes sense when change is happening it can be daunting, especially when we're comfortable with our current situation. No matter what happens, change will be what you make of it: simple, hard, good, bad, needed, favourable, uncomfortable, or unusual, however, being mindful can make it feel better. Even in the most stressful events of change, with the right form of support, you can make it work for you.
So, if you're going through some change in life, what I say is "embrace it" and make that change into something that suits you and your needs! Here are some tips that can help you do just that:
Allow it to happen, don't fight it as it could make it harder for you to embrace.
Ask for help when you need it.
Enlist the right form of support.
Act as if the change has already occurred.
Focus on the outcome you want.
Listen to your gut.
Take the leap of faith.
Think about how your role models would embrace this change.
Trust the decision you make.
If you're wondering why I'm talking about change today, well all of us, including me, are constantly facing change, and more often than not, we try and avoid it, because we get wrapped up in the 'what ifs'. And, these 'what ifs' can rob us of the experiences that can transform our life on both a professional and personal level.
So remember, nothing in life will stay the same forever, change can feel overwhelming, but we must believe in ourselves and trust the process. Any hard changes will become bearable, just focus on the outcome you want. Also, remember this quote by Napoleon Hill, 'every negative event contains the seed of an equal or greater benefit.'