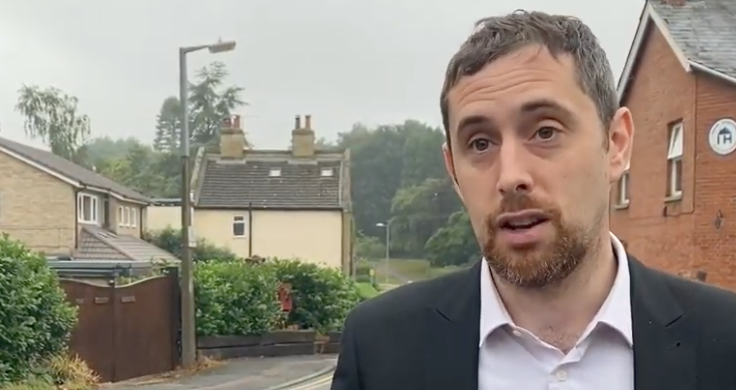 IF the Tory MP for Harlow's answer to tackling potential staff shortages in schools caused by the pandemic wasn't his genuine view it would be laughable writes the leader of Harlow Labour, Councillor Chris Vince.

Cllr Vince said: "Once again the Conservative government seems to think that they can call on an army of unpaid volunteers to solve their problems.  Yes a lot of volunteers came forward to support the NHS last year, but that wasn't to do the jobs of Nurses and Doctors!  Is the MP for Harlow suggesting that we can plug gaps in classes with volunteers?  I'd love to know where he's finding these volunteers.  Perhaps Owen Paterson will take time off from his £36k a year consultancy work to take on a class of 32 fifteen-year-olds about to sit their GCSEs?  Somehow I doubt it.

Sadly Mr Halfon will find the Paterson scandal and the 'Tory Christmas Party' scandal is going to make people less willing to 'help out for free', unless his own Tory chums start leading by example.  Perhaps Boris Johnson could give up his time playing Prime Minister to read out loud about his favourite pig to Pemberley Academy's reception class.

Like the majority of people I want to schools to stay open and for children to get as good a possible education, even in trying times like these.  However, to say, as the MP for Harlow has in the past, that schools must stay open no matter what is at best naive and at worse irresponsible.  As I have said in the past I lost a former teaching colleague this time last year to Covid and I don't want to lose anymore because of a stubborn government.

"There is a larger more general point to make here of course and that's about Mr Halfon's government's continued disregard for the teaching profession.  Something I have seen first hand over a number of years.  It's this concept that anyone can step in front of a class and teach or anyone can become a learning support assistant without any training or qualifications.  This is unequivocally wrong.  If Mr Halfon genuinely thinks that the best way for children to be educated is for schools to stay open then staying open then he needs to come up with a better, and safer, plan than just filling schools with unqualified and untrained volunteers, because this isn't the way to get the best education for our young people.

However, over the past eleven years the Tories have put more and more pressure on the teaching profession, with more and more leaving in their droves.  Perhaps Halfon's idea of getting volunteers is in fact some sort of pilot project designed to further undermine the profession.

"Mr Halfon may argue that these volunteers will be made up of retired teachers or retired lecturers. One retired teacher I am friends with on Facebook gave the response that he would come out of retirement to volunteer in schools (having spent over 40 years in the profession) in two words, let's just say the answer was no.  Retired teachers know better than anyone that teaching isn't as simple as walking into the classroom to teach.  There is also lots of planning and marking involved.  Unless of course the MP for Harlow thinks this can be done by the teaching staff who are ill with covid (which he probably does).  Equally planning a whole term of lessons in advanced in case you get ill is also unreasonable and doesn't provide for responsive teaching.

I only hope that the rest of the Conservative government take Mr Halfon's comments about volunteers in the way I did, I only hope!

"I wish all our hard working, professional teachers, all the best for the Christmas hols.  Thank you for what you do".