AFTER recent criticisms by the leader of Harlow Labour over education and covid, Robert Halfon MP has written a response.
Robert Halfon said: "Like Chris Vince, I too have tested positive for COVID and I wish him well for a speedy recovery. But I also wish he would not use every opportunity as a reflex action to attack everything and anything I say and do, rather than putting forward constructive proposals himself.
I've expressed reservations about mask-wearing in classrooms because I have been closely listening to the opinions expressed by highly respected professionals and experts.
"I can see that [the wearing of face masks] could be quite inhibitory to the natural expressions of learning in children involving speech and facial expressions. I think it's difficult for children in schools with face masks".
(Professor Jonathan Van Tam, Deputy Chief Medical Officer, November 2021)
"At the moment there is very limited evidence as to the efficacy of masks in educational settings".
(Will Quince MP, Minister for Children, Education Select Committee Hearing)
"The evidence on masks is very unclear…There are lots of concerns about mask-wearing for children…For teenagers, again, I think, we don't have the evidence this is useful…[There is] very little direct evidence that mask wearing in schools reduces transmission."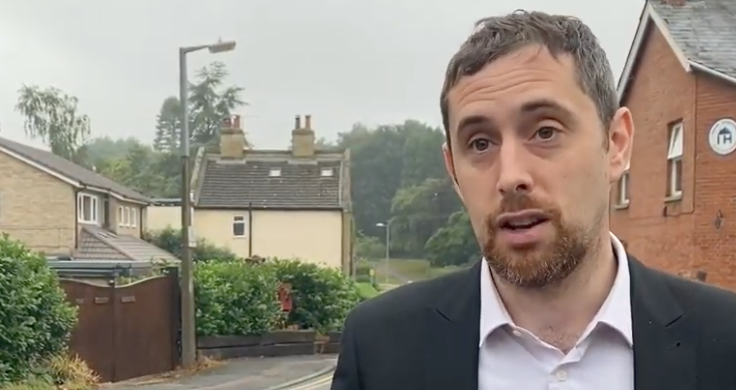 (Professor Russel Viner, SAGE member and former President of the Royal College of Paediatrics and Child Health, BBC Newsnight Interview)
"I'm not sure that my ability to communicate and listen to and respond to those young people…possibly muttering behind their masks is going to be conducive to educational standards."
(Geoff Barton, General Secretary of the Association of School and College Leaders, Talk Radio Interview).
"I worry that it is just another case where we're expecting children to take the hit rather than anyone else in society, and it just seems a bit unfair."
(Dame Rachel de Souza, Children's Commissioner for England)
The National Deaf Society have praised my efforts publicly on Twitter, highlighting the significant negative impact mask-wearing can have for children with disabilities or who are hard of hearing.
I raise these concerns not to cause problems for hard-working staff, but to flag the real need to balance the risks posed by COVID to children – minimal in terms of their health, thank goodness – to their ongoing education, wellbeing and mental health.
All I have done is listen to respected opinions – is Chris Vince going to attack all these people? Somehow, I doubt it.
I am doing all that I can and I hope the Opposition Leader would stop grandstanding as "Mr Opposition" and instead, work with me to find solutions to support the ongoing local and national effort.