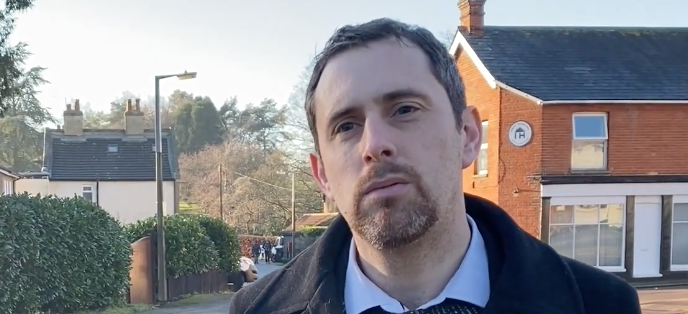 CONSERVATIVE controlled Essex County Council has announced this week that they will be raising their proportion of Council Tax by 5% this year. Interestingly, the only time in recent history that Essex County Council has frozen the level of Council Tax that they charge was last year, when the Conservatives were up for re-election says Harlow Labour leader, cllr Chris Vince.
Cllr Vince said: "The increase in Council Tax comes at a time where we are paying more at the pump for petrol, and we are going to see a rise in the number of homes having to choose between soaring energy costs and inflation, despite the promise by Johnson and Vote Leave that we could cut VAT on fuel after Brexit.
But it doesn't end there. The Conservative Police, Fire and Crime Commissioner has already hinted he will once again be increasing his proportion of Council Tax by the maximum he can, whatever Harlow District Council do, residents of Harlow will find their bills increasing, despite being promised the opposite last year.
One of the most frustrating things when Labour were in power at Harlow District Council (HDC) was explaining to the public what responsibilities fall with HDC and Essex County Council (ECC), and the proportion of your tax money which goes to each. When people on the doorstep spoke about the huge craters in the road and cycle tracks (which they still do), it was always awkward to explain that this was a County Council responsibility.
The only positive about the fact that we lost power in Harlow is that the Conservatives now have nowhere to hide. They are in power at all levels of government therefore have responsibility for everything. This means that when your Council Tax goes up next year, which it will, it will be clear that this is down to the Conservatives.
Now some readers might point out that Harlow District Conservative Councillors cannot be blamed for the actions of their Conservative Councillors on Essex County Council. However, all four County Councillors who represent Harlow, also sit on Harlow District Council. In fact, the chair of Essex County Council is a Conservative Harlow District Council Councillor. The upcoming Council Tax rises have their fingerprints all over them.
So will your increase in Council Tax mean that Harlow's roads get fixed, that our streetlights will get repaired? Somehow, I doubt it.
"However, there is another way.  Labour won't make gimmicky election pledges which are, in truth, irresponsible.  We'll be honest about how we would spend your money and we will always do what we can to represent our residents' interests.  Sadly the Conservatives of Essex, much like those having parties in Downing Street while the rest of us were in lockdown, only serve themselves."