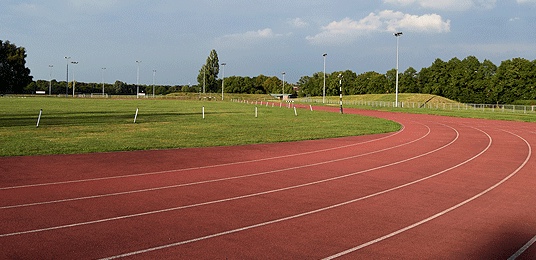 Dear Editor,
I think, when you wrote your piece about the demise of athletics (03.03.22), your intention was to stir up debate and prick the consciences of sports teachers in the town. Sadly, I do not believe your piece will do this. And. unfortunately, you have caused a great deal of consternation amongst the membership of Harlow Athletic Club.
The club currently has approximately 150 active members, making it a small club – and one that punches above its weight for sure:
Richard Chiassaro remains ranked World Number One for several distances in wheelchair athletics.
Lyncoln Street has been accepted onto the Future Talent Paralympic Pathway for wheelchair racing.
Bebe Jackson has already represented GB age group teams at internationals in the T38/44 category.
Bethany Harryman has recently joined the Multi-Event elite level group for England and represented Loughborough at the recent British University Championships, in Sheffield.
Shemar Boldiszar is now on a scholarship at Louisiana State University, USA and ended his time in the UK as U23 British Champion at 200m.
Marley Sarling has made the second year of the Youth Talent Programme for able-bodied athletes, for 200m.
And the club is successfully developing athletes at younger age groups also. Holly Austin and Sampson Brichieri-Colombi have won indoor medals this season; Kitty Tyson, made the finals of both the U13 Eastern Counties 60m and 60m hurdles; Kelyanne Ble was selected for the Essex Sports Hall Athletics Team at Under 13 level. And George Watkins (U13) has been selected for Essex for National Races later in March.
For the first time in many years, thanks to the dedication of a small number of coaches, Harlow had cross country teams at U13, U15 and U17 levels for both male and female races. Pride of place must go to the U13 boys who were fourth overall in their section.
Endurance success continues with both Lee Wood and Sharon Wright qualifying by right for the Championship Pen for the London Marathon.
Reporting such success often gets lost with too few coaches and volunteers doing too much, and all voluntarily. Currently, the club has ten coaches, coaching from under nine to seniors and veterans and wheelchairs. Many are at the track for double sessions on Mondays to Thursdays, and even at weekends, that is when they are not at events supporting athletes locally and nationally. The original piece was a huge disservice to those prepared to give this time freely – and, indeed, to the athletes themselves.
In terms of pure athletics, the club is operating at almost full capacity and producing good athletes. Where there is a sense of 'demise' is in how successive iterations of Mark Hall have treated the club. We hasten to add this is at a strategic level and the centre staff have always tried to do their best for us.
Back in 2003, the club was removed from its home at Sports Centre, as part of the Gateway Project. Almost immediately plans for athletics were diluted and altered – the proposed track, with seating and a clubhouse became a track with a room and facilities that para-athletes cannot readily access. This is perhaps a whole letter of its own.
The club would desperately love to host fixtures back in Harlow, tap into the growing numbers of children living in the town and give them a good athletic experience. We are currently operating out of a storage shed. Without proper support from the owners, BMAT, this will remain a distant dream and will ultimately reduce the track to a training facility only at best.
We have reached a point where BMAT have no intention of honouring the Gateway Project legacy and have removed the club from the designated room and offices provided by that project for athletics.
You are correct when you say that we need help. We need help from the council, local county government, our MP, Sports England, and any other organisation involved in the building of Mark Hall to hold the owners to account. We need journalists, such as yourself, to ask questions of them and to raise awareness of our plight. Each has contributed at points in the journey, but none in a sustained manner, enough to ensure that the Gateway Project legacy is upheld.
We do not disagree with the tenet of your piece, that the town does not support athletics. But to include Harlow Athletic Club in the piece as part of the problem was unfounded and ill-informed.
Kind regards,
Steve Lott, Harlow AC Chair.