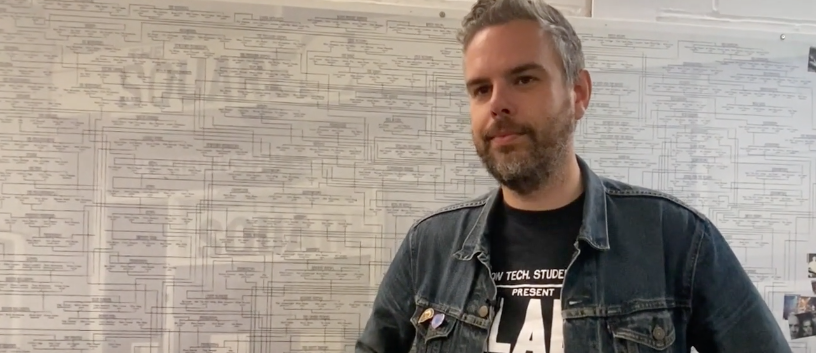 Dear Editor, 
I'm hoping some of the YourHarlow readers may be able to help.
Harlow Museum's current exhibition '75 Years of Music in Harlow' covers a wide range of musical activity in the town. There is a lot of information there, and it's great to see the names of some of those responsible for the variety that has been, and is still, on offer in this town.
People like Dick Kilburn, who was responsible for the famous Pop in the Park concerts (amongst other events), were an inspiration to me personally when I first ventured into the world of live music promotion, but what about the other concerts around town… who booked those?
My assumption is the college gigs were arranged by the student union, but someone involved in 1972 decided to take a chance on a band from the midlands called Slade. And who signed the contract on behalf of the Playhouse to book David Bowie?
I've attached a newspaper clipping from 1972 listing upcoming events at The Grove (what I knew in the 90s as the Blue Rooms) with some great performers booked. Is there someone in Harlow whose Mum or Dad booked Desmond Dekker to play in Harlow?
The Equals, Small Faces, Joe Cocker and more at Stone Cross Hall / The Birdcage – someone at the time had taste!
If any of those people are still around and in town, or if their families have any information, it would be great to find out more about the bookers and promoters who brought these now classic acts to Harlow.
regards
Adam Smith
Black Wax Music
(Former promoter at The Square)