Rail strikes suspended: Greater Anglia can run all its services on Thursday and Saturday 
News / Mon 12th Sep 2022 am30 07:19am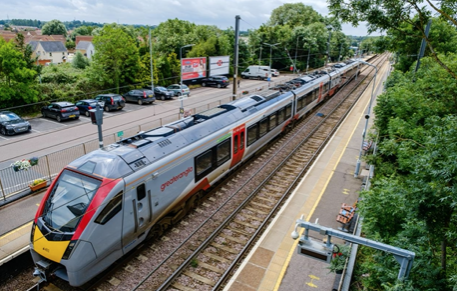 GREATER Anglia is informing passengers that rail strikes due to be held on Thursday 15 and Saturday 17 September have been suspended following the death of Her Majesty The Queen.The train company will now be able to run all services, including Stansted Express services, on Thursday and Saturday as there will be no industrial action by the RMT or ASLEF.

The RMT announced that they were suspending their two strikes planned for Thursday 15 and Saturday 17 September, while train drivers' union ASLEF said their strike due to take place on Thursday 15 September was being postponed.Greater Anglia managing director Jamie Burles said: "Greater Anglia will be playing its part along with the rest of the rail industry in helping the nation pay their respects to Her Majesty The Queen."

"We are pleased the trade unions have taken this step so that we can run our train service as normal on Thursday and Saturday.Paying tribute to Her Majesty The Queen, Jamie Burles said:"Her Majesty has served our country with dedication and loyalty and she will be missed by everyone, including all of us at Greater Anglia."

"We were fortunate and privileged to welcome her on our network on many occasions."

Greater Anglia will update its website and social media with any further updates from unions about strike dates.
David Forman
2022-09-12 20:05:11
Such a nice gesture by the RMT. Now the train operating companies need to give the rail workers a decent pay rise and stop the job losses of 2,500 maintenance workers. As comedian Mark Thomas said at the recent Burston Strike Rally: You don't want to turn up to a station and see the sign "Scream if you want to go faster" on the side of the train.