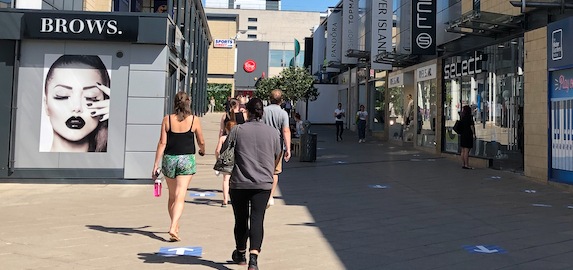 THE pound has fallen to a new 37-year low against the US dollar after figures showed UK retail sales fell sharply in August as the rise in the cost of living continued to hit households reports the BBC.
The larger-than-expected drop in sales volumes of 1.6% prompted fresh concerns over the state of the economy.
Sales in across all retail sectors fell in August as households cut back in the face of rising prices.
Some analysts suggested retail figures showed the UK is already in recession.
Sterling fell more than 1% against the dollar to $1.13, its lowest since 1985, following the release of the retail sales figures. A weak pound means Brits travelling overseas will find their spending money will not stretch as far.
This comes at a time when UK inflation, which is the rate at which prices rise, is running at a near 40-year high, despite slipping to 9.9% from July's 10.1%.
The Bank of England has predicted the UK will fall into recession towards the end of this year and it is expected to keep increasing interest rates in a bid to curb inflation.
Olivia Cross, assistant economist at Capital Economics, said August's retail sales figures backed up the consultancy's view that the UK economy is "already in recession".
A recession is defined by the economy getting smaller for two consecutive three-month periods.
"Retail sales will probably continue to struggle as the cost of living crisis hits harder in the coming months," Ms Cross said.
"But nonetheless the Bank of England will still have to raise interest rates aggressively."
Click below for the full story.