THE leader of Harlow Labour has responded to the news that the prime minister, Liz Truss resigned and has repeated his call for a General Election.
Cllr Chris Vince said: "Liz Truss has gone yet the Conservative Party is still determined to hold on to power with yet another leadership election.  It is clear from speaking to voters on the doorstep that they've had enough and want a chance to have their say.  One person in my own ward of Little Parndon and Hare Street told me 'I just want them gone' another said he was just 'fed up.'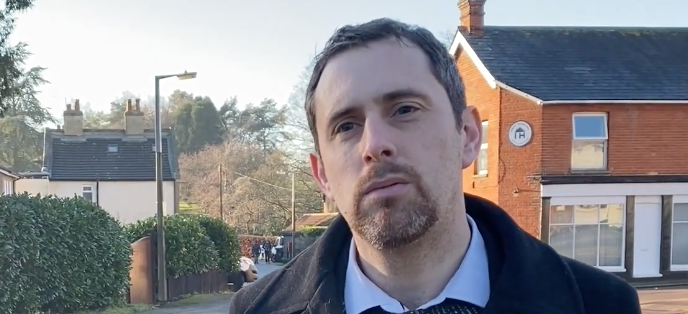 I am not one to kick someone when they were down but I felt incensed by the lack of regret in the voice of our outgoing Prime Minister in her resignation speech. She still believes, as many Conservatives do, in cutting the tax of those with the broadest shoulders with vital public services, and those who rely on them, paying the price for this.
I also note that we've had radio silence from the local Conservatives who backed Liz Truss for the party leadership just over 45 days ago. They refused to criticise her economic plans, the plans she was elected on, despite warnings from the IMF about what could and ultimately did happen. Their silence is deafening.
But the failure of the Conservatives is not simply over the last few months, as Keir Starmer said today its '
Twelve years of Tory failure, the British people deserve so much better than this revolving door of chaos. In the last few years, the Tories have set record-high taxation, trashed our institutions and created a cost-of-living crisis. Now, they have crashed the economy so badly that people are facing £500 a month extra on their mortgages. The damage they have done will take years to fix.'
"As a Leeds United supporter, I cannot fail to make parallels to Brian Clough's 44-day stint in charge of my club.  The book and film that described this time was 'The Damned United' and I have seen people tweeting that we are now stuck in 'The Damned United kingdom.'  It is now clear that only a General Election and a Labour government can change this and protect those who are worried about an impossible winter".