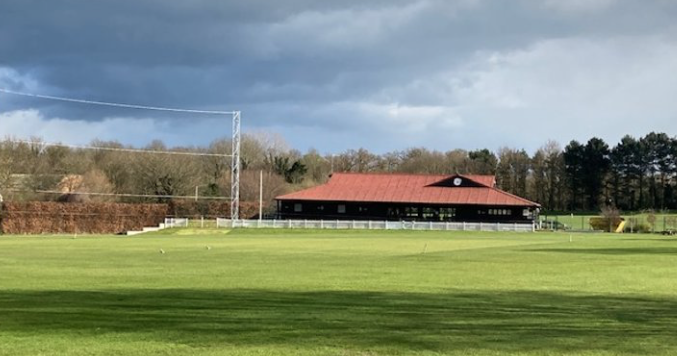 AT the mid innings break on Saturday Harlow skipper, Tom Garner, would have been reflecting on a job superbly done. His bowling attack had dispatched visitors Newham to a mere 125 all out on a good batting wicket reports Andy Yeats.
A much changed bowling unit had got straight into their work with early wickets for Alex Senior and Joe Riddell (two) before Farhad Hikmatshah, on debut, took an excellent 3-36.
The seamers were backed up by an extraordinary spell by the recalled Matt Fisk. The young spinner bowled 10 overs, seven of which were maidens, taking 1 wicket for just 5 runs. Chris Whitworth added a brace to dismiss Newham for what appeared to be an easily achievable total.
Harlow's reply with the bat began in comfort as openers Syed Hassan and Chris Whitworth raced to 43-0 before they both fell in quick succession immediately followed by Gul Hassan. New signing Sergio Fedee and Zabi Hakimi looked to be steadying the rocking ship as they helped grow the total to 72-3 before the wheels came off completely as the middle order and tail collapsed to a catastrophic 100 all out.
Far better news from Billericay where the Second XI won a low scoring game. Batting first Harlow made 195 all out with John Perry (44) and Amir Farooq (37) top scoring. Billericay made a strong start but lost wickets just when they appeared to be gaining control of the tie as Muhammed Umar Raza (3-28) and Paddy Matthews (3-39) altered the direction of the fixture in Harlow's favour leading to a 24 run victory.
Top of the league Third XI played host to Woodford Wells and produced an outstanding batting performance to make 271-1 in their 45 overs. Youngster James Mitchell was again in superb form with 87* carrying his bat throughout the innings. The anchor role played by James allowed others to bat with freedom notably skipper Rizwan Qayyum (who made 27 before retiring hurt), Ronnie Fuller (an excellent 64) and Dip Basnet (an equally handsome 66 not out).
After two early wickets for Sunny Ali and one from Bilal Javed, Wells never looked likely to overhaul the Harlow total but victory was assured by Waheed Azam (2-36) and James Mitchell who matched his batting efforts with a fabulous 4-24.
Frankly, it's anyones guess how the Fourth XI got on. Not even Albert Einstein could decipher the partial scorebook sent it. One can't even begin to guess at the result never mind the scores. The Fifth XI fought well but lost a friendly over at Broxbourne as their hosts chased down 206 for the loss of 4 wickets.